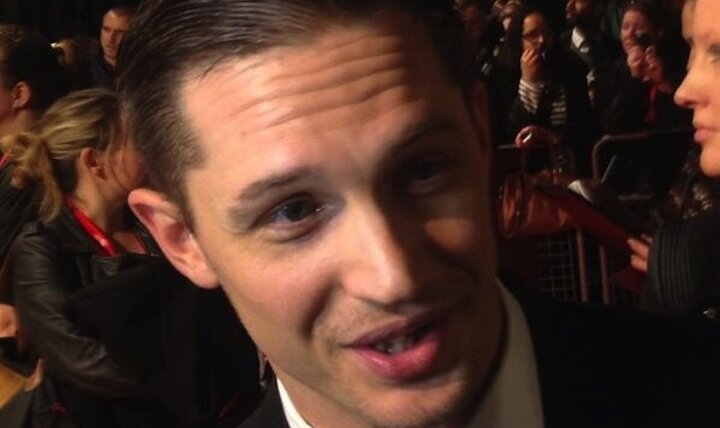 Locke is a wonderful little film that consists entirely of a man driving a car for 90 minutes. Sound dull? Not when Tom Hardy is the one behind the steering wheel. Steven Knight's confined character study keeps you engaged throughout its tight runtime, producing one of the most interesting (and unique) films of the London Film Festival.
Speaking on the red carpet at the movie's premiere, Tom Hardy, Andrew Scott and Steven Knight explained how the project came about - and what it was like to spend hours on end stuck in a car.
Here are five things we learned about Locke:
1. The rest of the cast delivered their lines remotely from a hotel room
"Everybody was in my ear," explained Tom Hardy. "They were in an earpiece. They were all in a hotel and all in real time." Andrew Scott had no problem with that: "It was great because we were all in this green room, while Tom was outside on the motorway…"
2. Andrew Scott spent the whole film high on sugar
How do you deal with not having another actor in front of you? "You just have to be really active!" said Scott. "A lot of stuff you get from other actors' eyes, but you can't get that so you just have to try and give them as much energy as possible."
The secret for Sherlock's Moriarty? Sugar. "All I did was eat sugar! We shot between 2am and 6am so I just had a lot of fizzy cola bottles! "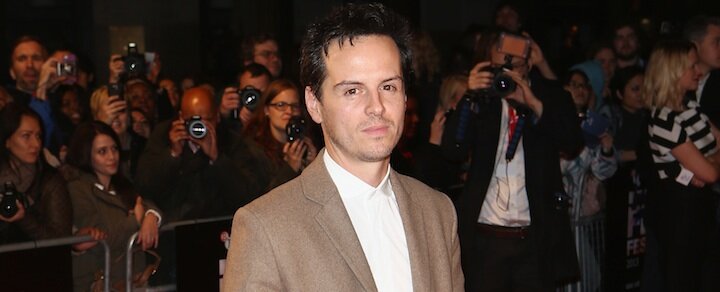 3. 2am shoots are a good idea
Shooting scenes at two in the morning sounds horrible, but for writer-director Steven Knight, the nocturnal activity paid off: "There's a billion ways to recut the movie... we had to find the best way from that. It was surprising how often the best performance was when everyone was tired, at the end of the night, when everyone had had too much."
4. Tom Hardy was won over by the script
Coming straight off the back of Bane in The Dark Knight Rises, a role in Lawless and This Means War, Locke is a dramatic shift in scale for Tom Hardy. For him, size doesn't matter: "It's nice to make whatever is good quality and comes along. It doesn't matter if it's a blockbuster or an independent film… nothing changes. It's just what's interesting and available."
In the case of Locke, Knight's script was the selling point. "Well, the dialogue is amazing as well as the characters. You read a script that is as diverse and psychologically rich as Locke... Considering it's just a small box, a car for 90 minutes, it's a little bit rock and roll, really!"
Andrew Scott also praised Knight's writing: "The script is good, so the character was already well written! It doesn't make it any less significant if you don't see him."
5. Tom Hardy confirms additional reshoots for Mad Max: Fury Road
Asked by another site about the current status of Mad Max: Fury Road, Tom Hardy confirmed that the film is about to undergo additional reshoots; "It's big. It's very big. We're going to go back out and do some more on that and add some bits that weren't in it the first place, so it's growing. It's an ever-growing vehicle! It's going to be spectacular."
Speaking of spectacular, the fantastic Locke screens on Sunday 20th October at the London Film Festival. Read our review.