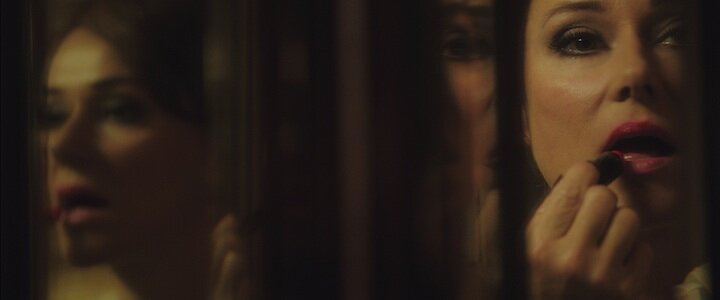 Director: Peter Strickland
Cast: Side Babett Knudsen, Chiara D'Anna
Showtimes: Oct 19th
How do you follow up Berberian Sound Studio? Director Peter Strickland comes up with another assault on your senses - but this time, ones relating to something far more private.
The film follows rich recluse Cynthia (Borgen's arresting Side Babett Knudsen) and her cleaner, Evelyn (a wonderfully timid Chiara D'Anna). Every day, Evelyn turns up on Cynthia's doorstep, sweeping the home's floors and washing her undies. When she makes a mistake, though, she is swiftly punished - in the most humiliating of ways.
What soon becomes apparent, though, is that this couple are engaged in a sadomasochist ritual; a BDSM bond that they reinforce every day with strict routine and sexual relish. But while Evelyn enjoys their game, Cynthia eventually starts to tire: it's not easy being mean all the time. And so, as the months go by, The Duke of Burgundy captures the gradual breakdown of their relationship. Despite their physical openness, terse conversations and unsaid frustrations pry the pair apart.
Strickland stitches together this study in pain and pleasure with careful precision; raunchy encounters in the bedroom and tearful moments in the study care are cut with still collections of butterflies, which Cynthia keeps trapped in cases on the wall. The quietness and intensity create a stifling air that leaves you squirming as the slow 104 minutes unfold - and intentionally so. By the time a breathtaking dream sequence arrives, which sees giant moths flying through Cynthia's darkened box, the unconventional flourishes only confirm the overwhelmingly conventional nature of all romance; a reminder that even between the most risqué legs, the fluttering wings of desire can be fleeting.