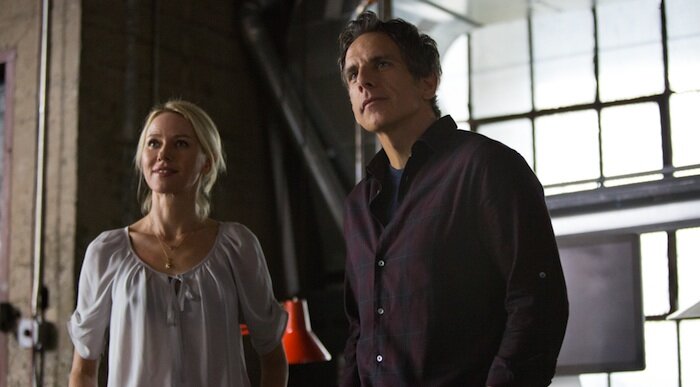 Director: Noah Baumbach Cast: Ben Stiller, Naomi Watts, Adam Driver, Amanda Seyfried Certificate: 15
Growing up isn't easy. That seems to be the message to take home from all of Noah Baumbach's films, no matter what age you are; whether it's kids going through a divorce (The Squid and the Whale), a woman coming to terms with her younger sister's marriage (Margot at the Wedding), or students in a post-graduation haze, everyone is dragged through life kicking and screaming. After the joyous Frances Ha, which was full of the free-spirited optimism of a 20-something finding herself, While We're Young marks a return to Baumbach's more familiar territory of humour laced with a downbeat edge.
Ben Stiller and Naomi Watts play Josh and Cornelia, whose marriage has descended into stale routine. Josh, a documentary maker, now lectures at a local university, while trying to finish a labour of love - a project that has been going for over six years. "It's really about America," he sums up, limply, in a dazzlingly awful pitch to a potential backer.
But one day, he meets Jamie (Adam Driver), a young film-maker with ambitions to make his own movies, and his partner, Darby (Amanda Seyfred). She makes ice cream. This energetic couple start to rub off on our older pair; soon, Josh and Cornelia stop hanging out with people their own age, attending drug-taking ceremonies and agreeing to collaborate with their new friends on a group project.
The result is an astute study of the gulf that age can open up between humans. Baumbach observes it with cringe-worthy comedy and outbursts of emotion, with a wry knack of picking up the paradox of modernisation. Josh and Cornelia live their lives through the latest technology, from Netflix and MP3s to Google. Jamie and Darby, on the other hand, have a fashionable love of all things retro, listening to vinyls and making coffee tables from scrap. When something they can't remember comes up in conversation, the older couple search on their phones to find out. The younger couple sit there, happy not knowing; a moment of brilliantly uncomfortable serenity.
Adam Driver is perfect as Jamie, his smarmy smile somewhere between smug and sincere, as he calls Josh "Joshy". The understated Stiller, meanwhile, has rarely been better as the angsty director, still struggling to work out what he's doing with life, while exasperated that half of it's already gone. Their jostling through existence is echoed through their work; the gradual evolution of documentary from objective observation to Catfish-style manipulation prompts the debate about what classes as fiction and what classes as non-fiction, views that conceal a careerist streak common to both men.
More impressive, though, is the way that the female characters emerge from these shadows; Darby becomes increasingly sympathetic, as the glow of youth fades away, while Watts delivers a masterclass in pathos and comedy as the childless spouse, equally out of place at a hip-hop dance party as she is surrounded by her baby-carrying friends.
Throughout, Noah smartly presents this generational divide with sympathy for both side. Josh and Cordelia are the protagonists, ensuring that we identify with their weary exposition of this seemingly careless new wave of people (no one uses the word "hipster"), but While We're Young allows the anxious elders plenty of space to skewer themselves. Even the title is full of the upbeat energy of youth as well as the wry negativity of age.
"Fiction is about me, documentary is about you," insists Josh during one heated debate. Baumbach's work has always leaned towards himself, but after the channeling of another voice in Frances Ha (which felt like the work of a first-time director), this mature comedy of manners could well be his most grown-up - and universal - piece yet.