| | |
| --- | --- |
| Come As You Are trailer takes title somewhat literally | |
Written by Ivan Radford
Monday, 03 June 2013 06:41
Think about that title for a second. That's the kind of level that Hasta La Vista - or Come As You Are - is working on. The tale of three 20-something guys going to Spain to lose their virginity, it's in theory aiming for fans of 21 and Over, The Hangover or Project X. The fact that its three protagonists are disabled is both irrelevant and yet the defining characteristic of the whole film.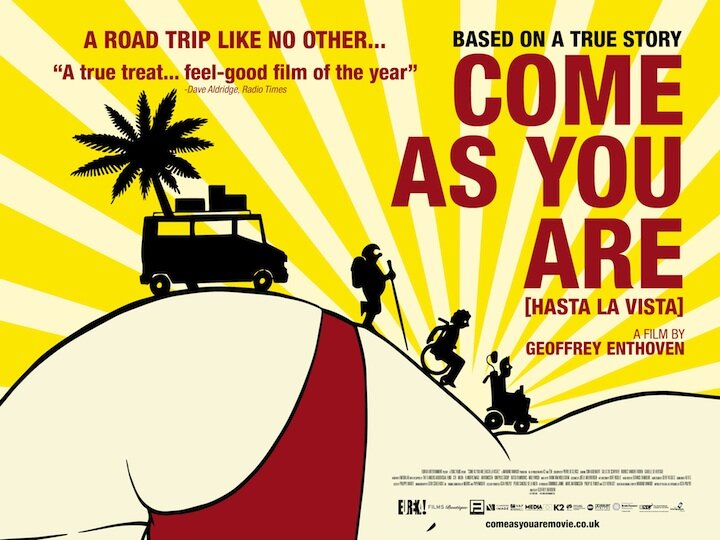 Based on the true story of Asta Philpot, it's moved and entertained enough people to earn it a UK charity fim premiere this Wednesday evening, in association with The Royal National College for the Blind, Brain Tumour Research and The Arthrogryposis Group. A more immature version of The Sessions? Untouchable meets The 40 Year Old Virgin? However you want to think of it, Come As You Are looks like it could be one of the most powerful takes on the Kevin and Perry Go Large formula this year. That title alone suggests it has the balls - and the brains - to pull it off.
Come As You Are is in the following UK cinemas from Friday. Read on for the trailer.