| | | |
| --- | --- | --- |
| I'm Brian and So's Me Wife! | | |
Written by Selina Pearson
Wednesday, 25 March 2009 12:00
Born in Newport, allegedly of human parents, Michael Sheen is a chameleon, seemingly able to take on the appearance, voice and mannerisms of anyone. Is your identity safe?
The only way to ensure your face, hair and voice aren't cloned is to learn how this man works. For your own protection and safety, here's a profile (a CRB, if you will) of Britain's most prolific fraudster...
Absolutely Fantabulosa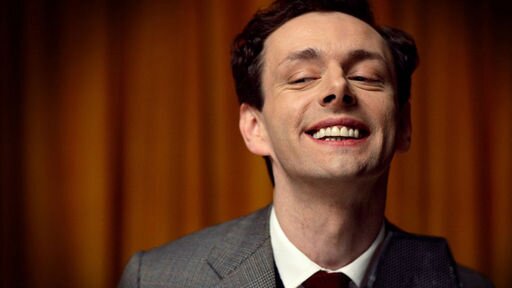 In 2006, the bodysnatcher went for Kenneth Williams. Michael adopted the bizarre voice and flared nostrils in this hilarious and tragic tale of the uptight comedic actor. Kenneth Williams: Fantabulosa! covers much of Williams' life and is based to a large extent on the actor's diaries. He was best known for his roles in the Carry On films, essentially as the straight man. Despite this, he had a dark side - he was desperate to be loved, although his bitterness and guilt prevented him forming relationships. A bundle of neuroses, he was OCD, which combined with his fear of being outed and the behaviour of his beloved but overbearing mother. Michael Sheen's exceptional performance as an equally chameleonic performer won him two BAFTAs.


A Special Relationship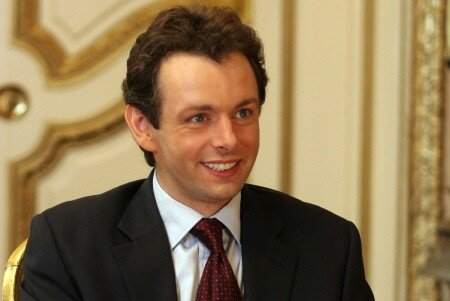 His first victim, back in 2003, was actually Tony Blair. As of 2011, Michael will have played the former PM three times on screen with scripts written by Peter Morgan. The first time was on TV in the channel 4 drama The Deal, following Sheen's Blair and David Morrissey's Gordon Brown from their election as MPs, while Labour were in the political wilderness, and through the 1980's to the death of John Smith and the understanding that Blair would run for leadership while Brown stepped back, becoming the most powerful chancellor the country had ever seen. Sheen's Blair is charming and ambitious, facing off against Morrissey's broody and volatile Brown, along with the rest of the Party, John Smith's legacy, the electorate and Peter Mandelson.

In The Queen, Sheen plays a Tony Blair flushed with success following the 1997 election that brought him to power. He is astute and charming, picking up on the faux pas made by the Royal Family following the death of Princess Diana. Part opportunist, part knight in shining armour, Blair saves the mornarchy from it's own outdated values. Both Blairs are thoroughly convincing, with Sheen nailing everything, from the speech patterns to the Cheshire cat grin - Morgan, Frears and Sheen really do seem to have a special relationship.

A Touch of Frost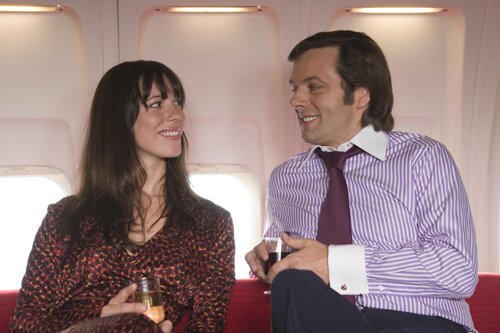 The serial mimicry continued with Mr Sheen donning sideburns and odd shirts with contrasting collars to play playboy talk-show host David Frost. Using a combination of his dashing good looks, some quite deep pockets, a drunk phone call and some very dedicated lefties hellbent on bringing down Nixon, Frost responds to Watergate, giving the President "the trial he never had".

Mr Sheen does his impersonation in way that is just uncanny - unfortunately, the subtlety of the part was overshadowed by Frank Langella's Nixon. At the 2009 BAFTAs, both stood on stage together to present an award. Amazingly, space-time didn't collapse in on itself.

I'm Brian…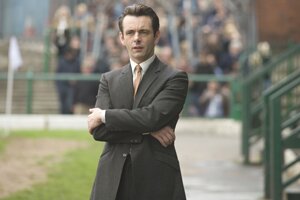 Michael Sheen's most recent identity theft centres upon the legendary Brian Clough. Clough had unprecedented success at two - count them, two - clubs in the 70s and early 80s. This is what he did in between. The Damned United is based on the book of the same name by David Peace, a fictionalised account of the biggest ego in football failing spectacularly at Leeds United and being sacked in just 44 days.

Sheen's performance is mesmerising, carrying the audience through the film with its dead-on accent and arrogant manner - it's like watching Ol' Big Ead being brung back to life. The Clough family have distanced themselves from the film and book as they are unhappy about the picture painted by Peace's novel. What of our persona stealer? Well, he's said he'd love to do Brian again at Nottingham Forest, but that would require someone writing it…
Other reported victims of Britain's most wanted identity thief include Jeremy Dyson, H.G. Wells and the Roman Emperor, Nero. If you think you have been targeted, contact our Sheen Response Unit immediately.