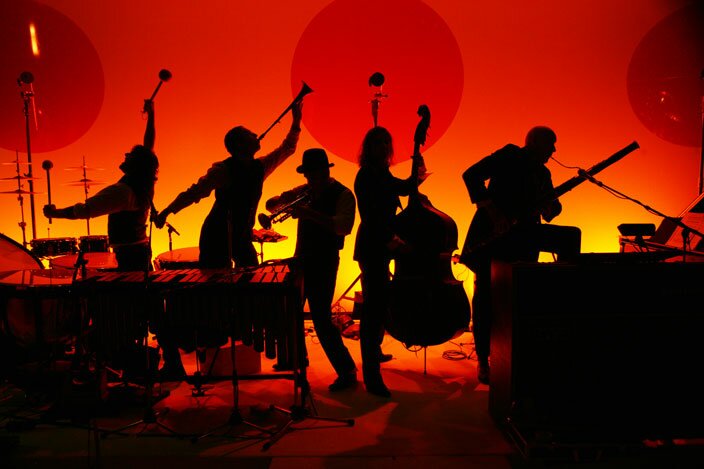 Last Friday saw a particularly special Prom serenade film fans at the Royal Albert Hall. No, not the awesome David Arnold-endorsed medley of movie scores with a hefty dose of John Barry, but a smaller event dedicated to another iconic composer: Mr. Ennio Morricone, as performed by the Spaghetti Western Orchestra.
As you've probably already worked out, the Spaghetti Western Orchestra are a group specialising in the music of Morricone. An ensemble of five talented Australians (Boris Conley, Jess Ciampa, Graeme Leak, Shannon Birchall, and Patrick Cronin), they spent the evening recreating the composer's best work through the medium of being very silly.
Pantomime costumes, gruff narration, slapstick comedy - the SWO were happy playing improvised instruments like coat hangers and asthma pumps as well as the standard mix of strings and trumpet. At one point their percussionist picked up a tree and used it to bang the drums. It was closer to the Edinburgh Fringe Festival than the Proms, and all the better for it.
To give you an idea of the inspired musical nonsense, here's their rendition of Chi Mai using bottles...
Throughout the concert, signature Spaghetti Western themes popped up, occasionally performed using a balloon pump and a trumpet. One brilliant highlight saw Death Rides a Horse chanted with make-shift subtitles scribbled on giant bits of paper. In between the pieces, the group stood around reliving Clint Eastwood scenes led by a cackling storyteller, while the others jabbered nonsense in the background.
The daft sense of chaos offered a nice contrast to the intensity of Morricone's epic scores, which still had the impact of a full orchestra despite the comparatively thin texture. Lurching from laugh-out-loud pranks to delicate arrangements,. the spontaneous set could have been distracting but the orchestra worked hard kept the compositions centre stage.
A quiet hum-along of A Professional Gun was a stark reminder of the importance of simplicity. Even the surprise of seeing a theremin playing an actual tune only emphasised the subtlety of Edda Dell'Orso's original vocals from Once Upon a Time in the West.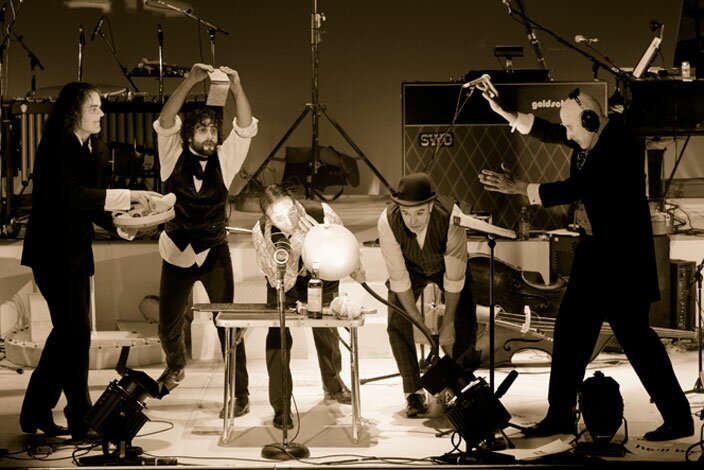 Inevitably, the evening climaxed with an audience singalong of The Good, The Bad and the Ugly (can you blame them?), complete with wailing, whooping and whistling. There were some sad omissions, namely the eerie mouth organ of Man with the Harmonica, but it was more than made up for by the versatile foley artistry on show.
One breathtaking moment saw a duel acted out using a paper bag and a packet of Cornflakes. By that point, the idea seemed completely natural. Breakfast cereal at the BBC Proms? Of course Cornflakes are a musical instrument.
The Spaghetti Western Orchestra prom is available to listen on iPlayer now, but it's broadcast in full on BBC4 next Friday. Don't miss it.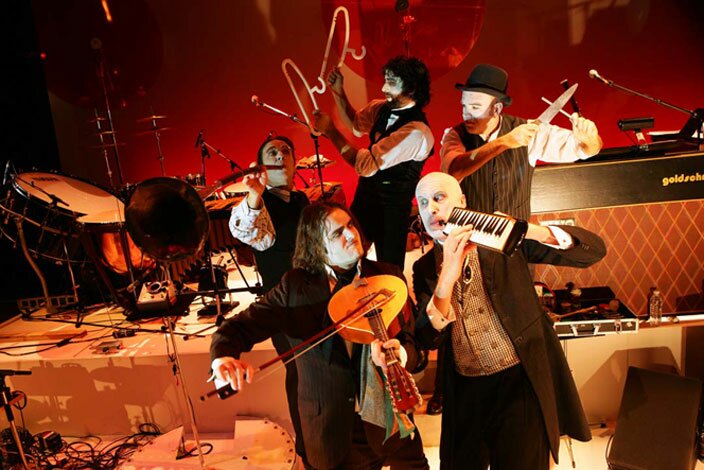 Click here for the Spaghetti Western Prom on iPlayer.