| | | |
| --- | --- | --- |
| 2011 BIFA Nominations Ruin Life for Everyone | | |
Written by Ivan Radford
Monday, 31 October 2011 18:00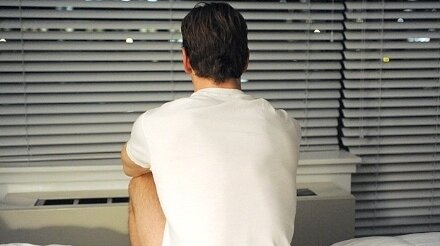 Shame, Tinker, Tailor, Tyrannosaur. It's been a brilliant year for indie films. And those are just the three with the most nominations in the British Independent Film Awards, which seem designed to make life as difficult as possible for everyone.
Each movie has seven nominations each, including Best British Independent Film, Best Actor and Best Director. How on earth are we meant to choose which is best?
And then there are all the others. In second place, We Need to Talk About Kevin and Kill List both have six nominations, followed closely by Submarine with five. Meanwhile, The Awakening and Jane Eyre join the fray in the Best Actress categories, while The Guard sees Brendan Gleeson start to collect his inevitable haul of Best Actor nods.
Attack The Block's Joe Cornish and Ralph Fiennes for Coriolanus are up for Best Director, and Best Newcomer is surely destined to hang around the neck of Albatross's Jessica Brown Findlay. It's also great to see the Raindance Award mentioning Black Pond, A Thousand Kisses Deep and Acts of Godfrey. All three are rather lovely.
But are we really meant to be able to say who is better out of Senna and Project Nim? Tinker Tailor and Shame? Tyrannosaur and Submarine? How are us mere humans meant to pick? HOW? IT'S IMPOSSIBLE. THEY'RE ALL REALLY, REALLY GOOD. I HATE YOU BIFA AWARDS. YOU SUCK.
The awards are handed out on Sunday 4th December - and will be broadcast live on LOVEFiLM. Which is another superb decision from BIFA. Damn them.
Read on for the full list of nominations.
BEST BRITISH INDEPENDENT FILM
Sponsored by Moët & Chandon
SENNA
SHAME
TINKER TAILOR SOLDIER SPY
TYRANNOSAUR
WE NEED TO TALK ABOUT KEVIN
BEST DIRECTOR
Sponsored by The Creative Partnership
Ben Wheatley – KILL LIST
Steve McQueen – SHAME
Tomas Alfredson – TINKER TAILOR SOLDIER SPY
Paddy Considine – TYRANNOSAUR
Lynne Ramsay – WE NEED TO TALK ABOUT KEVIN
THE DOUGLAS HICKOX AWARD [BEST DEBUT DIRECTOR]
Sponsored by 3 Mills Studios
Joe Cornish – ATTACK THE BLOCK
Ralph Fiennes – CORIOLANUS
John Michael McDonagh – THE GUARD
Richard Ayoade – SUBMARINE
Paddy Considine – TYRANNOSAUR
BEST SCREENPLAY
Sponsored by BBC Films
John Michael McDonagh – THE GUARD
Ben Wheatley, Amy Jump – KILL LIST
Abi Morgan, Steve McQueen – SHAME
Richard Ayoade – SUBMARINE
Lynne Ramsay, Rory Kinnear – WE NEED TO TALK ABOUT KEVIN
BEST ACTRESS
Sponsored by M.A.C
Rebecca Hall – THE AWAKENING
Mia Wasikowska – JANE EYRE
MyAnna Buring – KILL LIST
Olivia Colman – TYRANNOSAUR
Tilda Swinton – WE NEED TO TALK ABOUT KEVIN
BEST ACTOR
Brendan Gleeson – THE GUARD
Neil Maskell – KILL LIST
Michael Fassbender – SHAME
Gary Oldman – TINKER TAILOR SOLDIER SPY
Peter Mullan – TYRANNOSAUR
BEST SUPPORTING ACTRESS
Felicity Jones – ALBATROSS
Vanessa Redgrave – CORIOLANUS
Carey Mulligan – SHAME
Sally Hawkins – SUBMARINE
Kathy Burke – TINKER TAILOR SOLDIER SPY
BEST SUPPORTING ACTOR
Michael Smiley – KILL LIST
Tom Hardy – TINKER TAILOR SOLDIER SPY
Benedict Cumberbatch – TINKER TAILOR SOLDIER SPY
Eddie Marsan – TYRANNOSAUR
Ezra Miller – WE NEED TO TALK ABOUT KEVIN
MOST PROMISING NEWCOMER
Sponsored by STUDIOCANAL
Jessica Brown Findlay – ALBATROSS
John Boyega – ATTACK THE BLOCK
Craig Roberts – SUBMARINE
Yasmin Paige – SUBMARINE
Tom Cullen – WEEKEND
BEST ACHIEVEMENT IN PRODUCTION
Sponsored by Deluxe142
KILL LIST
TYRANNOSAUR
WEEKEND
WILD BILL
YOU INSTEAD
BEST TECHNICAL ACHIEVEMENT
Chris King, Gregers Sall – Editing – SENNA
Sean Bobbitt – Cinematography – SHAME
Joe Walker – Editing – SHAME
Maria Djurkovic – Production Design – TINKER TAILOR SOLDIER SPY
Seamus McGarvey – Cinematography – WE NEED TO TALK ABOUT KEVIN
BEST DOCUMENTARY
HELL AND BACK AGAIN
LIFE IN A DAY
PROJECT NIM
SENNA
TT3D: CLOSER TO THE EDGE
BEST BRITISH SHORT
0507
CHALK
LOVE AT FIRST SIGHT
RITE
ROUGH SKIN
BEST FOREIGN INDEPENDENT FILM
ANIMAL KINGDOM
DRIVE
PINA
A SEPARATION
THE SKIN I LIVE IN
THE RAINDANCE AWARD
Sponsored by Exile Media
ACTS OF GODFREY
BLACK POND
HOLLOW
LEAVING BAGHDAD
A THOUSAND KISSES DEEP
Tags:
attack the block
bifa
black pond
brendan gleeson
coriolanus