| | | |
| --- | --- | --- |
| Things to Do on a Train: A Movie Guide Against Boredom | | |
Written by Ivan Radford
Friday, 01 April 2011 13:44
Trains are awesome. Except for when you end up sitting next to a loud idiot with a mobile phone, or when you don't get a seat at all, or when you have to use the repulsive on-board toilets, or when there's a signal failure on the Central Line, or when some drunk retard vomits all over your shoes, or when you have to pay £10 just to eat a Twix, or when you miss your train altogether. Yeah, trains suck. 

So what do you do to pass the time when one or all of the above happens? Follow this simple cinema guide to make any rail journey more exciting.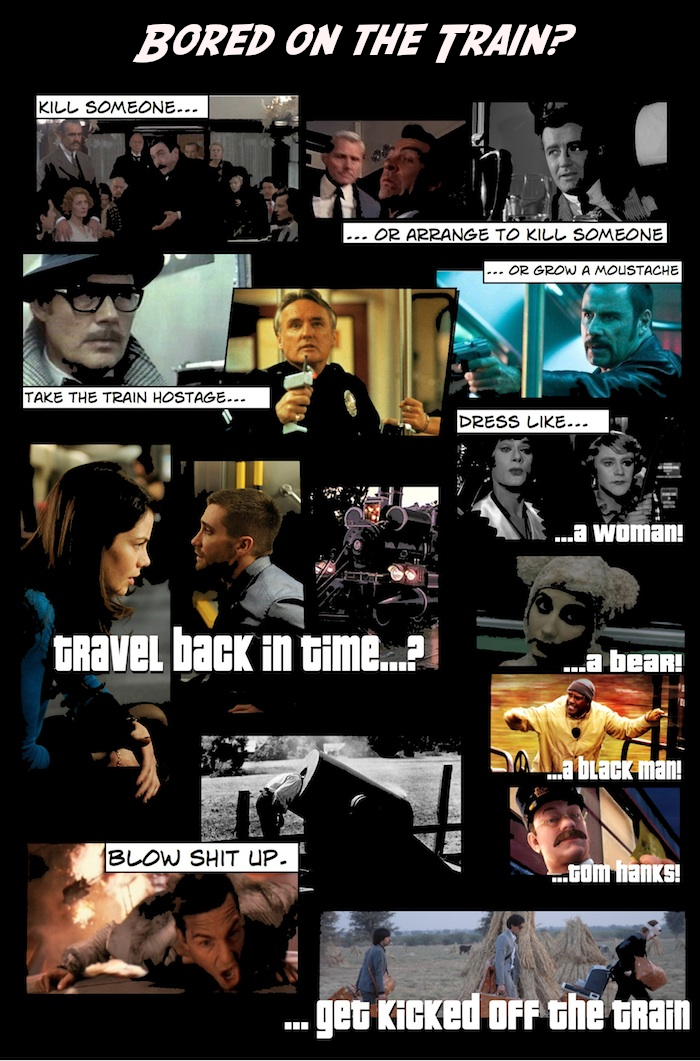 For more on-rails excitement, check out the trailer for Duncan Jones' Source Code. Or, even better, go see the whole thing.
Tags:
duncan jones
from russia with love
hitchcock
source code
the polar express
the taking of pelham 123
tony scott
unstoppable
wes anderson