Star Ratings
| | |
| --- | --- |
| | Amazing |
| | Well good |
| | Fun |
| | Meh |
| | Rubbish |
Reviews
| | | |
| --- | --- | --- |
| Film review: Flight | | |
Written by Ivan Radford
Tuesday, 29 January 2013 16:24
Director: Robert Zemeckis
Cast: Denzel Washington, Kelly Reilly
Certificate: 15
Trailer
Captain Whip Whitaker (Washington) saves almost 100 lives when he crash-lands a malfunctioning plane in the middle of a field. It's an impossible feat; an act of God; a miracle. Not least because he's completely off his face at the time.


As his secret threatens to come out, Whip is hailed as a hero by the world – then swiftly charged with manslaughter.




Sound like a true story? Well, it isn't. But you'd be forgiven for thinking so: Flight's trajectory drags with all the heavy-handed weight of a drama based on real events. Thank goodness Denzel Washington is there to keep things on course.



Read more...
| | | |
| --- | --- | --- |
| Film review: Zero Dark Thirty | | |
Written by Ivan Radford
Monday, 28 January 2013 07:40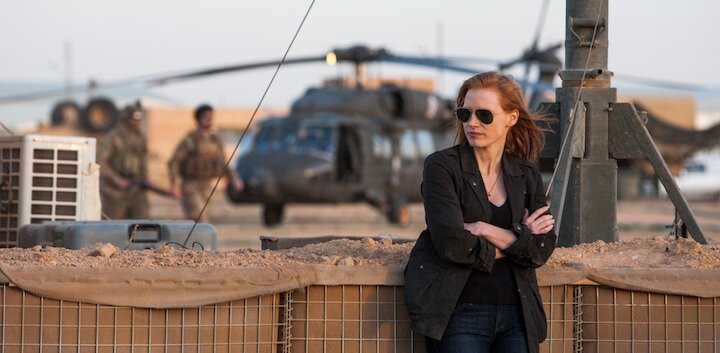 Director: Kathryn Bigelow
Cast: Jessica Chastain, Jason Clarke, Jennifer Ehle, Mark Strong
Certificate: 15
Trailer
"Can you pass me that bucket?" Dan (Clarke) asks Maya (Chastain). She pauses before handing it to him, filled up with water. Dan then empties it over a man's head until he stops screaming.
This is standard procedure in the hunt for Osama Bin Laden.
Add a comment
Read more...
| | | |
| --- | --- | --- |
| Breaking: Steven Spielberg arrested for resurrecting dead President | | |
Written by Ivan Radford
Wednesday, 23 January 2013 07:57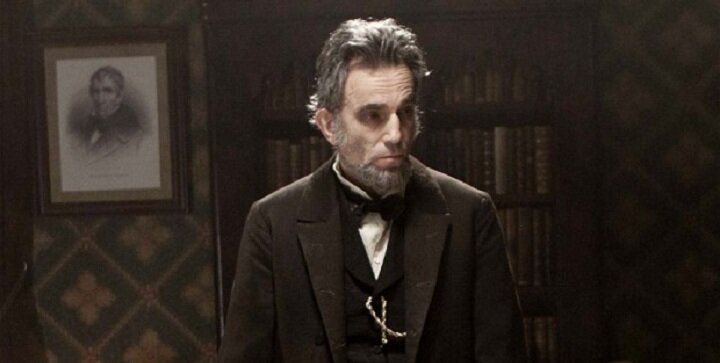 Director Steven Spielberg has been arrested, i-Flicks.net can exclusively reveal.
The Hollywood legend, who won hearts for decades with family-friendly classics such as Jurassic Park and E.T., has won something else entirely with his latest film: a prison cell.
The movie, a biopic of President Abraham Lincoln, stunned critics with its living, breathing portrayal of the US legend. But the resurrection is more real than critics first realised: our sources confirm that Spielberg actually dug up Lincoln's corpse and reanimated it for the duration of the shoot.
"I was shocked when I found out," an insider close to the director told us. "You look at the film and you see the President, alive and well. We all agreed it was like he's been brought back to life, but now it turns out he actually was. How else do you explain it? An actor? Please. No one's that good."
Add a comment
Read more...
| | | |
| --- | --- | --- |
| Polanski at the BFI: Extra ordinary realism in Macbeth and Rosemary's Baby | | |
Written by Ivan Radford
Tuesday, 22 January 2013 16:18
"It is a tale. Told by an idiot, full of sound and fury. Signifying nothing." 
Film critics love to quote Shakespeare when it comes to bashing the latest Michael Bay film, but in 1971 Roman Polanski turned Macbeth into exactly that. A tale of greed, ambition and its moral undoing, Polanski brought a strikingly different interpretation to the text. Here, Lady Macbeth (the beautiful Francesca Annis) is less calculating and more naive, while her husband (Jon Finch) is as much motivated by the bloody world around him as by the prophecies of the witches.
Blood. Grime. Mud. More blood. Polanski's Scotland revels in the dirty truth of it all: even the ghastly trio look like a gang of people you might find sleeping at a bus stop. At the time of its release, Lady Macbeth's naked soliloquy and the graphic nature of the violence were all attributed to the director's loss of his own wife, Sharon Tate, who was brutally killed by the Mansons a short while before. Well, that and the fact that it was funded by Playboy. But now, the vulnerabie exposure of Annis' young body and the butchering, stabbing and gouging only add to the horrible realism of it all.
Add a comment
Read more...
| | | |
| --- | --- | --- |
| Film review: Django Unchained | | |
Written by Ivan Radford
Monday, 21 January 2013 08:46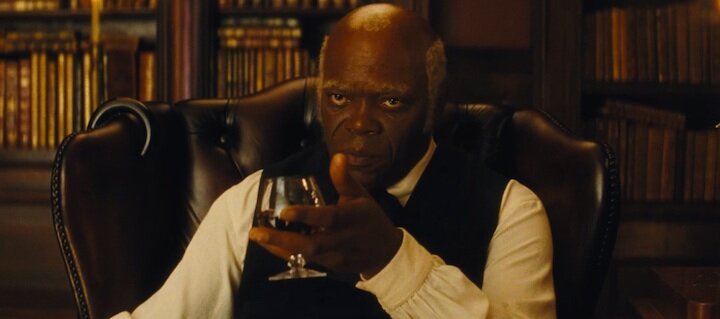 Director: Quentin Tarantino
Cast: Jamie Foxx, Christoph Waltz, Samuel L. Jackson, Leonardo DiCaprio
Certificate: 18
Trailer
"I'm sorry. I couldn't resist."
Three quarters of the way through Django Unchained, someone says that after doing something completely out of character. The fact that it's an illogical excuse to start a massive shootout niggles slightly. The fact that it paves the way for one of the most off-putting (and dreadful) cameos in recent memory is borderline unforgiveable.
But that's what Tarantino deals in these days: unforgiveables. His recent films have traded in revenge; scorned victims taking it upon themselves to right unforgiveable wrongs. As long as they have moral justice on their side, they're within their rights to splatter blood everywhere in full B-movie glory.
And boy howdy, Django does that.
Add a comment
Read more...
| | | |
| --- | --- | --- |
| Les Misérables - or, the perils of poor quality masonry | | |
Written by Ivan Radford
Sunday, 20 January 2013 13:07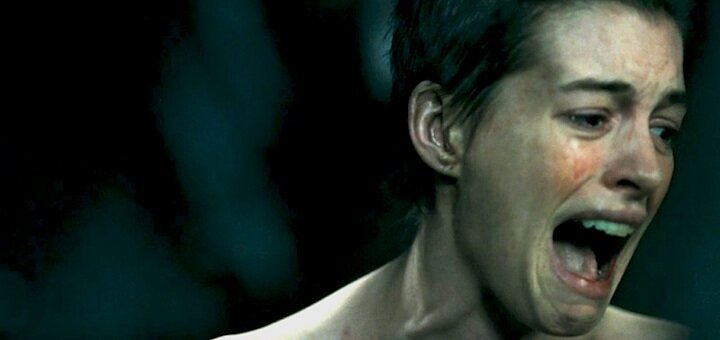 Dear Stratford East Picturehouse,
I'm writing to complain about Screen 1 of your fine establishment. I say "fine", but on my recent visit to see Les Misérables I was shocked to find a problem with your roof: it kept leaking, causing water to run down my face several times during the film.
Add a comment
Read more...
| | | |
| --- | --- | --- |
| Polanski at the BFI: Komeda, comedy and crocodiles | | |
Written by Ivan Radford
Wednesday, 16 January 2013 07:28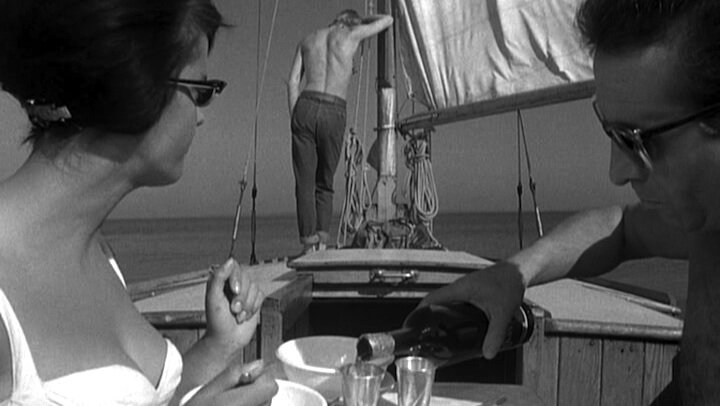 Did you know Roman Polanski made a vampire film? One of the great things about the BFI Polanski Season – as with all the BFI's retrospectives – is that it gives you the chance, and perhaps more importantly the impetus, to discover new things about a director. For example, Roman Polanski made a vampire film. And not just any vampire film: a vampire comedy.
But while that brings to mind dreadful crap like Scary Movie 12, or whatever Godless number they're on now, rest assured: this is the kind of thing Roman Polanski had been doing for years. Give or take a fang or two.
One of the gives? Polish jazz legend Krzysztof Komeda.
Add a comment
Read more...
| | | |
| --- | --- | --- |
| Film review: V/H/S | | |
Written by Ivan Radford
Tuesday, 15 January 2013 13:11
Directors: David Bruckner, Glenn McQuaid, Radio Silence, Joe Swanberg, Ti West, Adam Wingard
Cast: Calvin Reeder, Hannah Fierman, Joe Swanberg, Norma C. Quinones, Helen Rogers, Chad Villella
Certificate: 18
There aren't enough short films around in cinemas these days. At the same time, there are way too many found footage films. V/H/S is a novel, nerve-shattering middle finger up to both problems.
An anthology of handheld horrors, it brings together a group of filmmakers all staking their claim to be the next big name in the genre. That's what makes V/H/S so interesting to see: short collections such as Paris, Je T'aime and New York Stories only confirmed that already-acclaimed directors can knock out a novella. Here, we witness people trying to break through in less than 15 minutes.
Adam Wingard draws the short straw by providing the framework – a couple of lowlives hired to hunt through a stack of VHS tapes in a spooky building. The scares never quite hit due to its sporadic appearance across the two-hour runtime, but the idea itself is inspired: a structure that turns V/H/S into a study of the format, as well as a showcase for young talent.
Add a comment
Read more...
| | | |
| --- | --- | --- |
| Film review: Gangster Squad | | |
Written by Ivan Radford
Wednesday, 09 January 2013 18:22

Director: Ruben Fleischer
Cast: Sean Penn, Josh Brolin, Ryan Gosling, Emma Stone, Michael Peña, Robert Patrick, Anthony Mackie
Certificate: 15
Trailer
"Everybody wears a badge..." growls Josh Brolin in the hackneyed tradition of a detective in a period crime flick. From that moment on, Gangster Squad bears all the usual hallmarks: the suits, the cars, the guns, the women. The hats. It wears them pinned to its puffed-up chest, swaggering about like it owns the genre. Especially the hats.
And... that's about it. Ruben Fleischer's period crime flick looks mighty fine, but there's nothing beneath the surface.
Add a comment
Read more...
| | | |
| --- | --- | --- |
| Polanski at the BFI: Chinatown (re-release) | | |
Written by Ivan Radford
Friday, 04 January 2013 07:58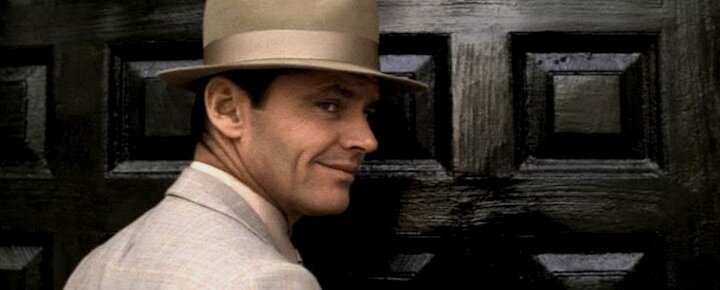 "There's something black in the green part of your eye."
"Oh, that. It's a... it's a flaw in the iris."
The BFI's Roman Polanski season gets underway this week with the theatrical re-release of Chinatown. The 1974 is a classic. That's undeniable. But it feels like classic from 30 years earlier. That's incredible.
Add a comment
Read more...
| | | |
| --- | --- | --- |
| DVD Review: Berberian Sound Studio | | |
Written by Ivan Radford
Monday, 31 December 2012 07:24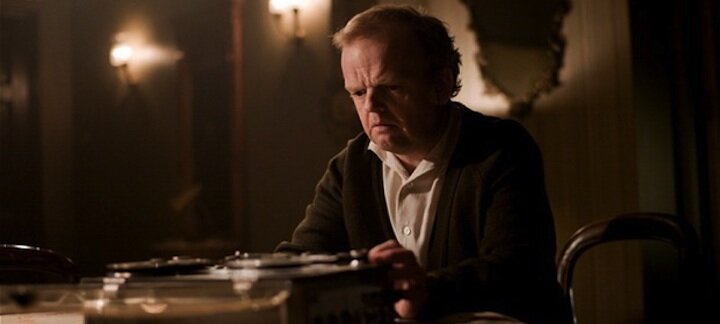 Director: Peter Strickland
Cast: Toby Jones, Antonio Mancino, Tonia Sotiropoulou
Certificate: TBC
A tiny man locks himself into a room, puts on some headphones and starts fiddling with knobs. Sound editing is a lot like sex, Steve Carell once quipped at the Oscars. For foley artist Gilderoy (Toby Jones), it's as unglamourous as intercourse gets. Hired to record the sounds for a 1970s Italian horror, the timid Brit spends his life chopping cabbages and squishing carrots in silence, while screams and yells play over the top. At one point, a man walks in and records the vocals for a "dangerously aroused goblin". More screams follow. It's unique, it's funny, it's creepy. It's one of the best films of the year. And it's out on DVD today.
Add a comment
Read more...
<< Start < Prev 1 2 3 4 5 6

7

8 9 10 Next > End >>


Page 7 of 83