| | | |
| --- | --- | --- |
| Capitalism: A Love Story | | |
Written by Ivan Radford
Friday, 26 February 2010 10:10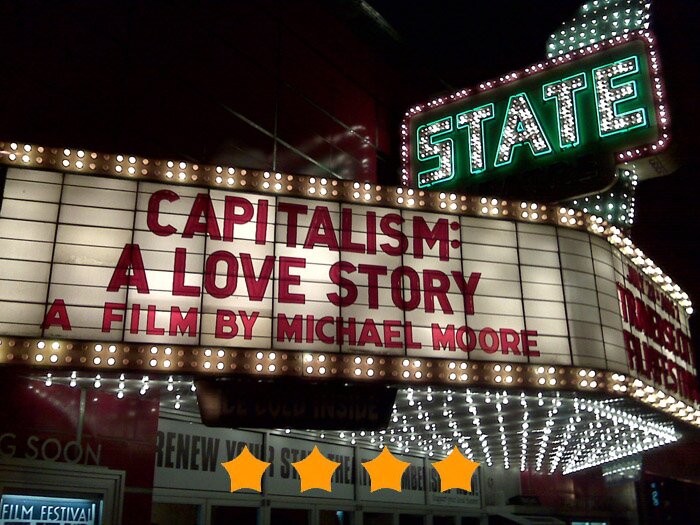 Director: Michael Moore
Cast: Michael Moore
Certificate: TBC
He's back. 20 years after Roger and Me, Michael Moore returns to the world of corrupt corporate finance. Shambling around the stock exchange in his hat and coat, he's the people's Columbo, uncovering the cost of the government's rescue package for the American economy. Approaching brokers, teachers, priests and people, his question is simple: "what the fuck happened?" Capitalism: A Love Story is anything but.
Add a comment
Read more...
| | | |
| --- | --- | --- |
| Everybody's Fine | | |
Written by Ivan Radford
Friday, 26 February 2010 08:09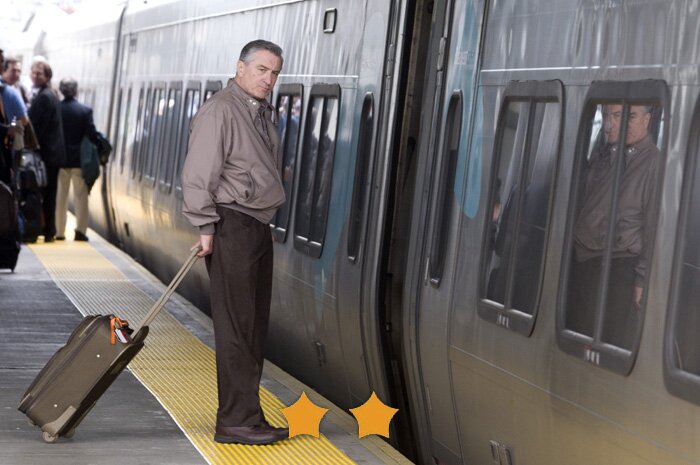 Director: Kirk Jones
Cast: Robert De Niro, Sam Rockwell, Kate Beckinsale, Drew Barrymore
Certificate: 12A
Trailer
You know when you ask someone how they are and they say they're fine, but they're not fine? This is two hours of that. After his wife dies, Frank (De Niro) finds he has no contact with his kids anymore. So he decides to drop in on each of them around the country, completely unannounced. They all say that they're fine. But they're not fine.
Add a comment
Read more...
| | | |
| --- | --- | --- |
| Zoolander 2 On Its Way | | |
Written by Ivan Radford
Thursday, 25 February 2010 15:32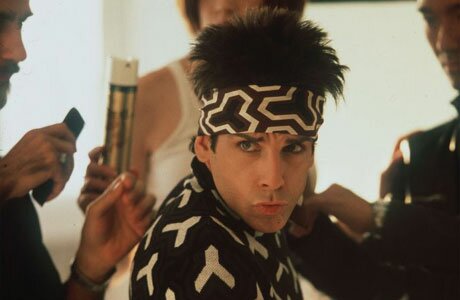 We're all sure there's more to life than being really, really, ridiculously good looking. And there is: making a sequel about someone who's really, really, ridiculously good looking. Yes, Tropic Thunder writer Justin Theroux's working on a second outing for Ben Stiller creation Zoolander.

Thanks to Deadline Hollywood, there's word that Paramount have got Theroux writing and directing the sequel, which he's researching by heading to Paris Fashion Week to immerse himself in today's current catwalk climate. There's no definite cast lined up yet, though Stiller is a must and the studio hopes to get Hansel back on board. As for the villain, there are negotiations with Jonah Hill underway, which may well pay off.

Either way, money isn't going to be huge this time round; given the post-9/11 release of the original, box office results aren't promising for Paramount, so they're aiming for a budget of under $50million. Is that really enough to make everyone really, really, ridiculously good looking enough? 
Add a comment
| | | |
| --- | --- | --- |
| Grease: A History of Travolta's Hair | | |
Written by Ivan Radford
Wednesday, 24 February 2010 11:06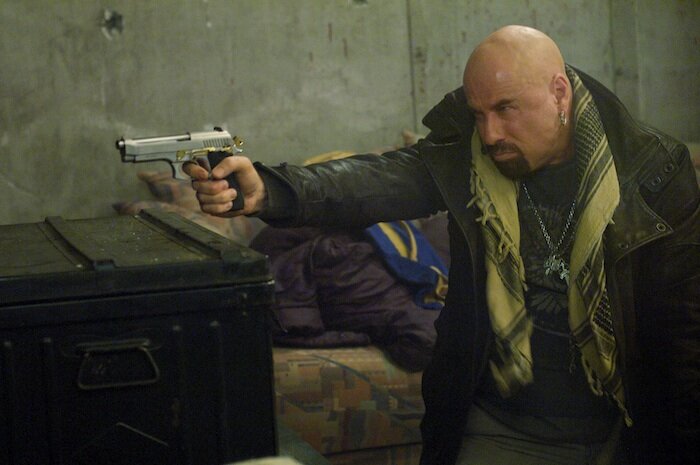 It's fascinated scientists and moviegoers alike for decades. People still wake up at night in cold sweat thinking about it. But what exactly is it that makes John Travolta's hair so eye-catching? Is it the silky smooth hyper-conditioned sheen that radiates from it? Or perhaps the fact that it varies so much to reflect his inner mental state?

As John's scalp rears its balding head in From Paris with Love, let's a take a stroll through Travolta's tong-curling hirsute history...
Add a comment
Read more...
| | | |
| --- | --- | --- |
| Ian McShane IS Blackbeard | | |
Written by Ivan Radford
Tuesday, 23 February 2010 11:16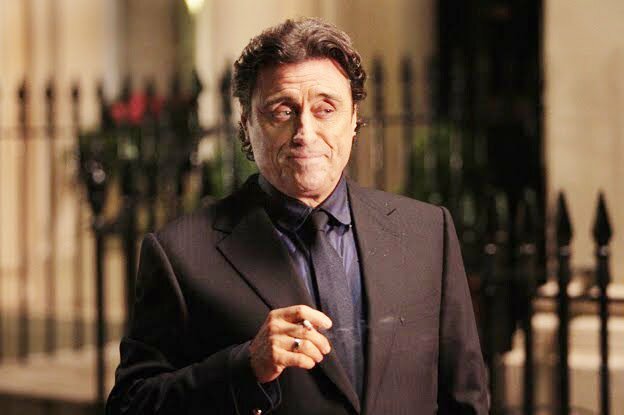 Lovejoy lives on. With a GREAT BIG BUSHY BEARD. Yes, Ian McShane is signing a deal to star as the villainous Blackbeard in the now rather exciting Pirates of the Caribbean 4. On Stranger Tides, directed by Rob Marshall, will see Johnny Depp's Jack Sparrow fighting off Blackbeard in a quest to find the Fountain of Youth.

Penelope Cruz is already on board this sequel and now, with McShane's gruff (sadly non-sweary) swashbuckler to boot, Pirates of the Caribbean could easily find fairer waters this time round. Keira Knightley and Orlando Bloom for Penelope Cruz and Ian McShane? Hell. Yes. 
Add a comment
| | | |
| --- | --- | --- |
| BAFTAs: The Winners | | |
Written by Ivan Radford
Sunday, 21 February 2010 23:17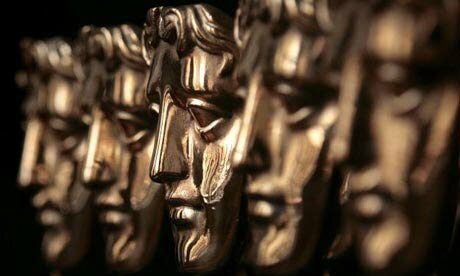 Oh, what a night for British film! The BAFTAs got handed out to a gaggle of great talent tonight. Not only did Duncan Jones get his welcome reward for his Outstanding British Debut, but Colin Firth and Carey Mulligan waltzed off with the Best Actor prizes - a nice score for the home crowd, with both of them fully deserving the win.

Meanwhile, An Education got beaten to Costume and Make-Up by the equally English Young Victoria, spreading the national love around a bit - Fish Tank got a nice surprise as Outstanding British Film, again trumping Lone Scherfig's favourite. Other obvious victories came for Christoph Waltz and Mo'Nique as Supporting Actors, with Up bagging both Best Score and Best Animation.

But it was The Hurt Locker which emerged at the top of the heap. Capitalising on its 8 nominations, it wiped the board with rival flick Avatar, nicking the well earned technical awards for Editing and Cinematography, alongside Sound and Original Screenplay (Adapted went to the lovely Up in the Air).

Avatar got Visual Effects and Production Design, but that was it for Cameron's blue box office horse. And rightly so. The Hurt Locker, which won Best Director with ease, ended the night crowned Best Film. There wasn't a single person in the room who could argue with that one.

Kristen Stewart, naturally, won the Rising Star Award - mostly thanks to the frantic support of her fans, all of whom were able to have their say in the public's vote.

Now the attention goes to the Oscars, where tonight's results may foreshadow (but not influence) the outcome across the Atlantic. For America's Academy, Jeff Bridges may be a better fit than Colin Firth and Sandra Bullock has a high chance of winning for The Blind Side. And, even more crucially, Cameron's financial success may well earn Avatar's producers Best Film (although Bigelow's Best Director is pretty much guaranteed now).

But before we get carried away, it's worth reading on for the full list of all our glorious British winners. Or even checking out the (semi-)live tweeting that we were bored enough to bring you. And then you can wonder about who'll win the Oscar. It certainly won't be Kristen Stewart.
Add a comment
Read more...
| | | |
| --- | --- | --- |
| Solomon Kane | | |
Written by Ivan Radford
Friday, 19 February 2010 17:09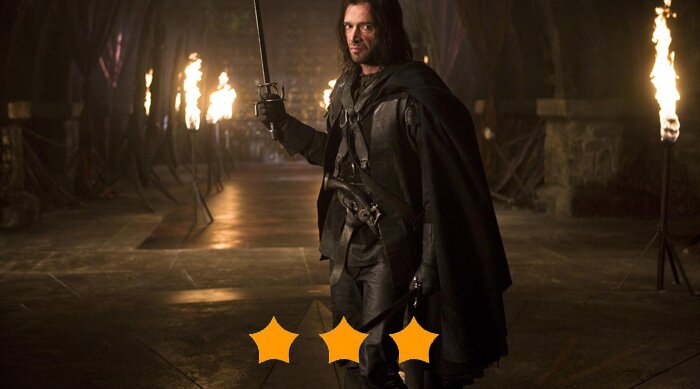 Director: Michael J Bassett
Cast: James Purefoy, Jason Flemyng, Pete Postlethwaite
Certificate: 15
Think swords and sorcery and you think Viggo Mortensen. Maybe Hugh Jackman. Think Bassett and you think Liquorice Allsorts. But this fantasy adventure, based on Robert E Howard's novels from years back, isn't exactly your average creature. Sure, there's swords and sorcery aplenty. But there's also blood, violence, and West Country accents.
Add a comment
Read more...
| | | |
| --- | --- | --- |
| The Lovely Bones | | |
Written by Ivan Radford
Friday, 19 February 2010 15:40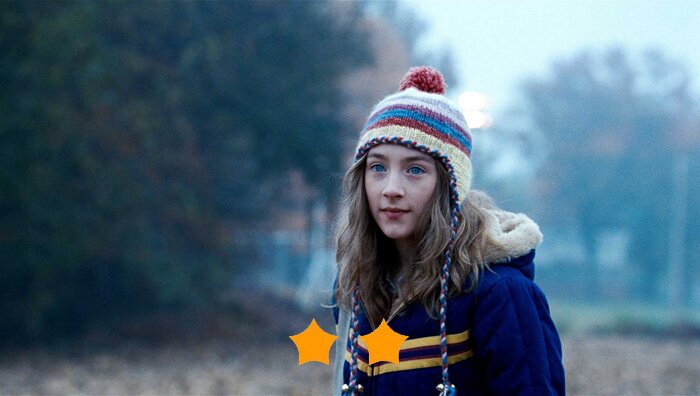 Director: Peter Jackson
Cast: Saoirse Ronan, Mark Wahlberg, Rachel Weisz, Stanley Tucci, Susan Sarandon
Certificate: 12A
A 12A film about a girl who gets raped and murdered? Is that really possible? Oh wait, they removed the rape bit. Now that makes more sense. Except it doesn't quite. Peter Jackson's follow-up to King Kong is an equally audacious movie: an adaptation of Alice Sebold's complex creation, The Lovely Bones, which sees Susie Salmon (Ronan) stranded in the afterlife watching the folks down below trying to solve her murder. Filled with fantasy vistas, stylish flourishes, emotional breakdowns and blue contact lenses, it's a bold project to take on. It's brave. It's ambitious. It's also a mess.
Add a comment
Read more...
| | | |
| --- | --- | --- |
| Cineworld Will Not Boycott Alice in Wonderland | | |
Written by Ivan Radford
Friday, 19 February 2010 11:10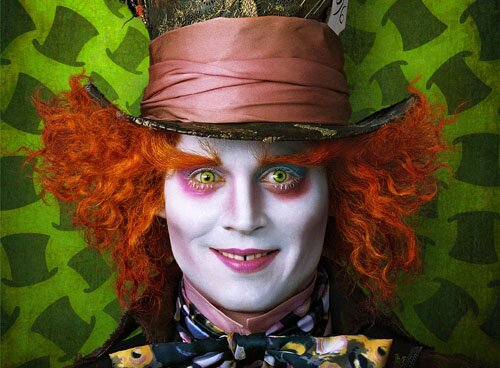 After much dispute between cinema chains and Disney over Alice in Wonderland's release, Cineworld have decided not to boycott Tim Burton's 3-D film when it comes out in March. Vue and Odeon are still not going to show (or promote) the film.

The clash between studio and cinema came about when Disney announced they would be shortening the film's release window by bringing out the DVD of Alice in Wonderland at an earlier date; instead of the standard 17 weeks, Disney wanted the DVD out within 12 weeks of the theatrical release, citing the World Cup as a factor in their decision.

By bringing out the DVD at an earlier date, the exhibitors risk losing a significant share of the profits, with better box office percentages favouring cinemas later on in a film's run. Even with other profit share deals doing the rounds, Disney's move caused all the major UK exhibitors to boycott Tim Burton's movie completely.

An Odeon spokesman said: "As a result of Disney's insistence on reducing at short notice the theatrical window from 17 weeks to 12 weeks on a major 3-D title, regrettably with limited availability of 3-D screens we have been left with no viable means of scheduling and promoting Alice In Wonderland."

When Disney offered a 13 week release window instead of 12, Cineworld - a public company, unlike Vue and Odeon - backed out on the agreement with the other two chains and agreed to screen the 3-D family adventure.

CEO Steve Weiner commented: "As leaders in 3-D, we did not want the public to miss out on such a visual spectacle. As the success of Avatar has shown, there is currently a huge appetite for the 3-D experience."

During the dispute, Cineworld were the only company to continue promoting the upcoming release.
Add a comment
| | | |
| --- | --- | --- |
| Wilson and Woody Team Up | | |
Written by Ivan Radford
Friday, 19 February 2010 10:55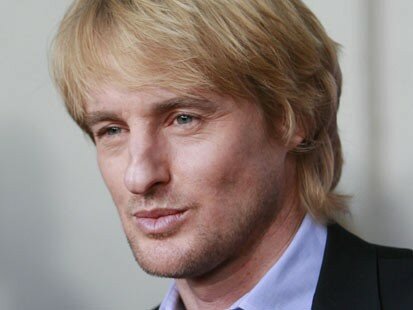 Owen Wilson has signed on to star in Woody Allen's latest movie. With You Will Meet a Tall Dark Stranger (the one with Anthony Hopkins, Josh Brolin, Antonio Banderas, Freida Pinto and Naomi Watts) all wrapped up, Woody's straight on to his next piece, picking up a talented comic actor on the way. As usual, the project is still untitled and we know nothing of its plot. All we know is that Carla Bruni will be in it alongside Owen. Shooting will begin this summer. With

Imagina are selling the rights for the flick at Cannes, so expect some more buzz about it then.
Add a comment
| | | |
| --- | --- | --- |
| Crazy Heart | | |
Written by Ivan Radford
Friday, 19 February 2010 08:46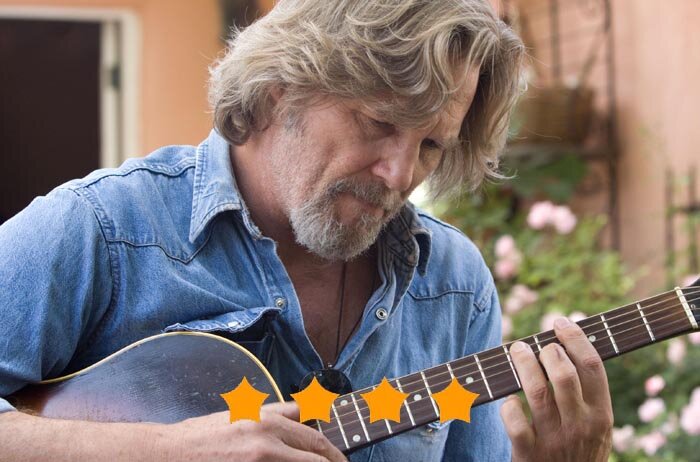 Director: Scott Cooper
Cast: Jeff Bridges, Maggie Gyllenhaal, Robert Duvall
Certificate: 15
"Sometimes falling feels like flying, for a little while..." Ah, good old Country and Western music. Full of old timey cliches, wonky metaphors and steely guitars, which either get you going or make you want to smash the nearest banjo in sight. But, as familiar as some of the songs sound, they don't half pack a punch in Crazy Heart. Why? Because this award-winning story of a washed-up musician proves that anything is brilliant if it's done by Jeff Bridges.
Add a comment
Read more...
<< Start < Prev 171 172 173 174 175 176 177 178 179

180

Next > End >>


Page 180 of 221