| | | |
| --- | --- | --- |
| Robin Hood | | |
Written by Ivan Radford
Friday, 14 May 2010 12:16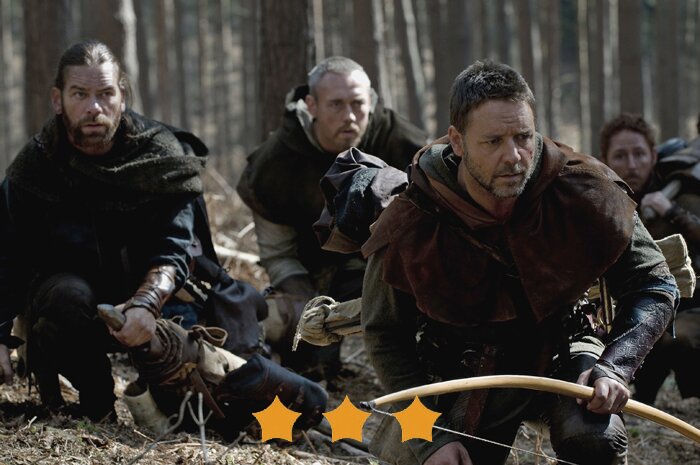 Director: Ridley Scott
Cast: Russell Crowe, Cate Blanchett, Max von Sydow, Mark Strong, Oscar Isaac
Certificate: 12A
Trailer
We all know Robin Hood. That bloke. Called Robin. From "the hood". We all know him. We all love him. So naturally the thing we want when we go to see a film called Robin Hood is that familiar story about the man we all know and love. Which is why Ridley Scott has gone the other way and given us a completely different movie. We don't know this Robin. And we don't really love him. 
Add a comment
Read more...
| | | |
| --- | --- | --- |
| Tudyk Transforms for Michael Bay | | |
Written by Ivan Radford
Friday, 14 May 2010 10:27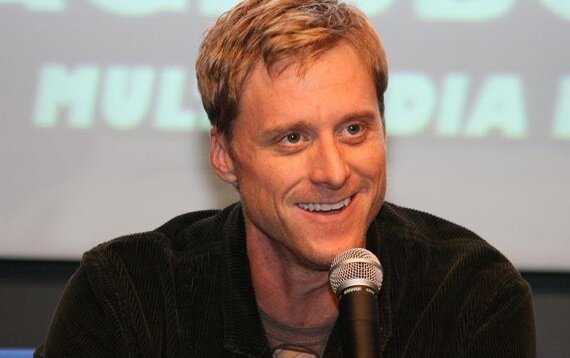 Alan Tudyk - a man great enough to inspire poetry here at i-Flicks.net - is following up Firefly and Serenity with an altogether different sci-fi beast: Transformers 3.

The much loved Whedon regular has been added to Michael Bay's list of offbeat casting choices, including Frances McDormand, Patrick Dempsey and John Malkovich.

Frances McDormand. Patrick Dempsey. John Malkovich. AND Alan Tudyk? I now actually want to see this film. Screw you, Michael Bay. I hate you for playing on my love for Alan. 
Add a comment
| | | |
| --- | --- | --- |
| Kaufman Called In for Kung Fu Panda 2 | | |
Written by Ivan Radford
Friday, 14 May 2010 10:13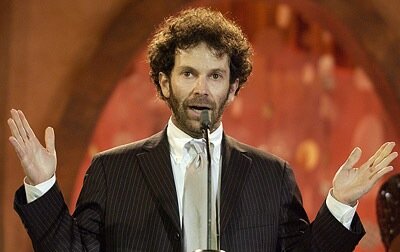 Yes, you read that correctly: Charlie Kaufman has been working on the screenplay for Kung Fu Panda 2: The Kaboom of Doom. The reclusive genius whose brain came up with Being John Malkovich and Eternal Sunshine of the Spotless Mind has been brought in by a major studio for a sequel to a popular animated film.

None of the above makes sense. Unless, of course, Dreamwork's Kung Fu Panda sequel has a vast existential angle to it, which is unlikely. But then again, Kaufman hasn't crafted this cartoon from scratch; he's just polishing up someone else's baby. And that's not unfamiliar practise when it comes to animation (indie writer-director-actor Tom McCarthy touched up Up for Pixar), but he is a strange choice for a fixer.

Maybe Charlie needs the money to fund his personal projects - Synecdoche New York wasn't a massive smash by far - or perhaps he just really like pandas. Either way, Kung Fu Panda's follow-up, which sees its original Jack Black-led cast all returning, is exciting stuff. And who knows, maybe it'll turn out like Shakespeare In Love. Tom Stoppard came in to polish that one and it came out with Oscars on its arms.
Add a comment
| | | |
| --- | --- | --- |
| Nick Fury Will Return | | |
Written by Ivan Radford
Friday, 14 May 2010 09:56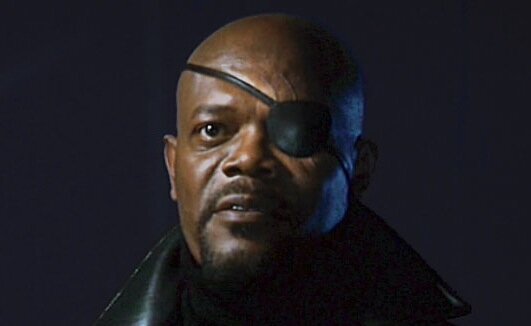 Nine movies. Count 'em: nine. We all knew he had that many films to star in, but Samuel L Jackson has dropped a few details about the return of Nick Fury. The chief agent guy person for S.H.I.E.L.D ("Strategic Homeland Intervention Enforcement and Logistics Division", or something) won't only be a bit player in the bigger franchises, but will get his own feature.

Jackson confirmed to Radio Big Boy: "The Avengers starts shooting sometime next year, and after that there'll be a big SHIELD movie."

Fans of the Fury will no doubt be overjoyed that their one-eyed hero will get more airtime in a S.H.I.E.L.D focused outing. Everyone else will just wonder why the hell we have to deal with more Marvel movies for years to come. Captain America, The Avengers, Iron Man, Iron Man 2 - that's four movies down. Fury's got another five to go...
Add a comment
| | | |
| --- | --- | --- |
| The Adjustment Bureau Trailer Online | | |
Written by Ivan Radford
Thursday, 13 May 2010 14:08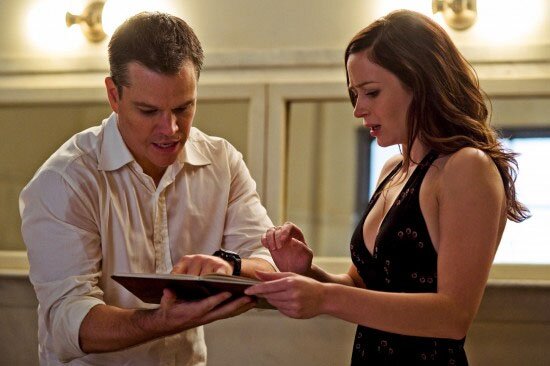 The trailer for The Adjustment Bureau is now online. This was according to plan. Their plan.

The sci-fi thriller, based on Phillip K Dick's short story The Adjustment Team, sees Matt Damon as an ambitious man running for US Senate who then meets ballet dancer Elise (Emily Blunt). Soon after he also meets The Adjustment Bureau - a group of sinister men who control the world and make sure everything moves along according to plan.

Naturally, the relationship between Damon and Blunt isn't what their plan had in mind, so the pair soon end up on the run from the shadowy organisation. It's a barmy, potentially intelligent, concept, with lots of running around America with men in suits watching from the tops of buildings and so on. But the best bit? Those men include Terrence Stamp and Mad Men's wonderfully smooth (and now threatening) John Slattery. Even better? They all wear hats.
Ok, so this is the directorial debut of George Nolfi, who also wrote Ocean's Twelve. But then he went on to help with the screenplay for The Bourne Ultimatum - a promising step forward for any writer. Either way, The Adjustment Bureau is intriguing stuff: Phillip K Dick. John Slattery. Terrence Stamp. Hats. I'm in.
If all goes according to plan, The Adjustment Bureau will be released on Friday 17th September - far enough away from fellow sci-fi thriller Inception. Check out the trailer online over at Yahoo! Movies, or read on for the full video.
Add a comment
Read more...
| | | |
| --- | --- | --- |
| Brothers Bloom Poster Arrives | | |
Written by Ivan Radford
Thursday, 13 May 2010 12:58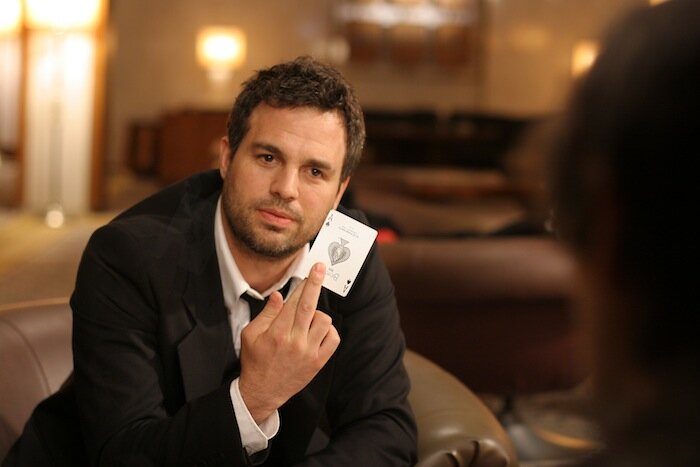 It's been years - years - since The Brothers Bloom marked Rian Johnson's sophomore effort, but for some reason it hasn't seen the light of day for ages. Especially over here. It hit the London Film Festival back in 2008, but only got its US release a matter of months ago. Now, finally, it's coming to the UK at the beginning of June and, right on time, the pretty and lovely poster has turned up online too.

The movie is a typically offbeat story about two con men (Adrian Brody and Mark Ruffalo) who ply their wares on a clueless airhead heiress (Rachel Weisz) as their last job. Add in Robbie Coltrane as a sleazy Frenchman and Rinko Kikuchi as a girl with a taste for explosives and it's a lovely manic piece of cinema.

The poster captures all of that. And still manages to find enough space for Adrian Brody's nose. Which, despite its enormous size, is still disarmingly sexy. Read on for a look at the gun-wielding, money-flashing, card-carrying, nose-sporting quad. And then start counting the days until Friday 4th June.
Add a comment
Read more...
| | | |
| --- | --- | --- |
| The Woman in Black. And in 3-D | | |
Written by Ivan Radford
Thursday, 13 May 2010 11:41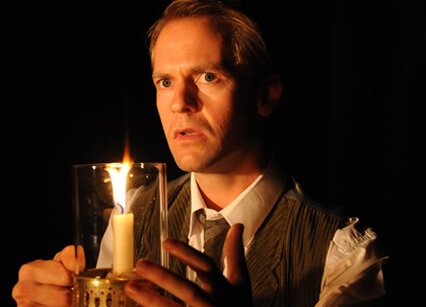 Everyone had the same reaction when they saw Eden Lake: "Hey, you know that James Watkins? He should totally direct a version of that story The Woman in Black. And he should do it 3-D too!"

Well, those retards have got their wish. Yes, Watkins - a not untalented film-maker, it must be said - has upped the digital quotient on his take on Susan Hill's super-creepy novel for Hammer Films, taking the scares a new dimension. The fake dimension. The one that pretends to jump out the screen at you when you most expect it, i.e. when you're wearing massive glasses.

I've no issue with James Watkins making films, or Hammer Films getting up to full steam again, but why they need to adapt the novel again for the screen - there was an ITV version many yonks ago - is beyond me. Especially when there's a perfectly good 3-D version already out there. It's called The Theatre. And it's damn scary.

At least Jane Goldman is writing the screenplay. That's a minor slice of comfort. Shooting will start in September, according to my 3-D calendar.
Add a comment
| | | |
| --- | --- | --- |
| UPDATE: Third Inception Trailer Online! | | |
Written by Ivan Radford
Wednesday, 12 May 2010 09:41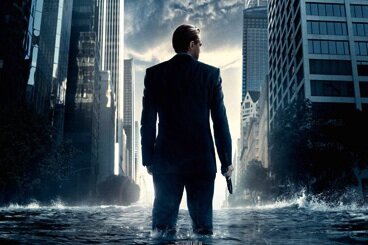 "Mr Cobb has a job offer he would like to discuss with you..."
It sounds innocent enough, especially when Michael Caine says it in the third (and presumably final) Inception trailer. But this is no ordinary occupation - Mr Cobb is a guy who steals secrets. From other people's minds. Using his magic dream machine briefcase, he gets inside your dreams and nicks information from your brain. 
It's a pretty damn nifty concept for a post-Matrix world, where buildings can collapse in on themselves, people can hover all over the place, and corridors twist and turn at a brain-melting speed. Cobb (Di Caprio) may have a tragic wife-related past to deal with, but Christopher Nolan's latest is not short of spectacle.

And the latest trailer is clear proof of that. Dazzling visuals and an impressive-looking cast are all on display here, with the first real public plot outline from Nolan's team - if you think I just spoiled the plot, go watch the video. If you already read our previous Inception updates, go watch the video. And if you've never heard of The Dark Knight's director, go watch the flipping video.

It was online over at the Inception viral site, Mind Crime, hidden inside the stage 2 game (walk around, find a movie theatre, walk in and hit space bar). But now, for the lazy fans, you can read on for the full high quality video.

Hold onto your briefcases, people. This is most likely the movie of the summer. If not the whole year.
Add a comment
Last Updated on Wednesday, 12 May 2010 09:37
Read more...
| | | |
| --- | --- | --- |
| Super 8 Trailer Properly Online | | |
Written by Ivan Radford
Wednesday, 12 May 2010 09:31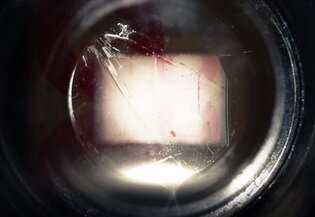 Remember that trailer you didn't want to watch in leaked quality for fear of spoiling the spoilers?

Well, now you've got no excuse to ruin all the plot-ruining plot hints for yourself because it's in HD over at Apple.

Yes, JJ Abrams and Steven Spielberg's joint project is up for all to see in teaser form. For all you ostrich folks out there, Super 8 sees a train crash into a truck, right after we get warned about Area 51 moving its contents to Ohio in the 70s. Then something starts to break out of the train.

Cue mass internet hype. Watch the teaser trailer proper like over here. Or read on for the video.
Add a comment
Read more...
| | | |
| --- | --- | --- |
| Goldman is Vaughn's First Class Writer | | |
Written by Ivan Radford
Tuesday, 11 May 2010 10:26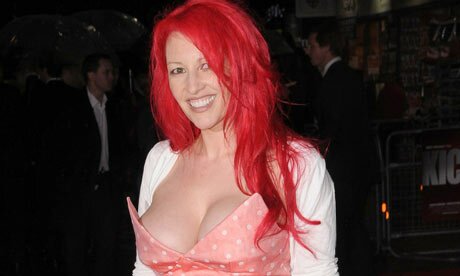 "The wife is away writing X-Men 4, so I am off to bed with little Sweeney alone."

Jonathan Ross's Twitter there, which pretty much confirms that Jane Goldman - aka Mrs Ross - is writing the screenplay for X-Men: First Class. The prequel, directed by Matthew Vaughn, will focus on the whole Charles Xavier-Erik Lehnsherr love story, with Xavier founding his School For Gifted Freaks - sorry, Youngsters - and it's no surprise that the Kick-Ass director wanted Goldman on board.

Partly because she wrote Kick-ass with him. But also partly because they wrote Stardust together. And also partly because she has pink hair. How can this not work? Probably best not to answer that one and just go with mindless optimism.
Add a comment
| | | |
| --- | --- | --- |
| Fab Four Dead Set on Movie | | |
Written by Ivan Radford
Tuesday, 11 May 2010 09:20
Pride and Prejudice and Zombies. Sense and Sensiblity and Sea Monsters. Mr Darcy - Vampyre. The zombie craze just goes on and on. With Pride and Prej and Abe Lincoln: Vampire Hunter both in the Hollywood pipeline, it's hard to know what'll turn up next. Zombie Rock Band?

Well, not quite. But we will be getting Alan Goldsher's Paul is Dead: The British Zombie Invasion, which sees John Lennon zombify the rest of The Beatles before heading out on a course of world domination. Hunted by Mick Jagger, of course. And a ninja Yoko Ono.

Producers Michael Shamberg and Stacey Sher are well keen:

"Alan's mash up really showcases his love of music history and his appreciation of the zombie world. How can you not love a book where Jesus agrees with a zombie John Lennon that the Beatles are in fact bigger than him?"

Maybe you can love that book. Whether you can love the film of the book is another matter. Are you sick of the zombie plague yet?
Add a comment
<< Start < Prev 161 162 163 164 165 166 167

168

169 170 Next > End >>


Page 168 of 221