| | | |
| --- | --- | --- |
| Glasgow Film Festival Review; Arbitrage | | |
Written by Ivan Radford
Monday, 18 February 2013 07:50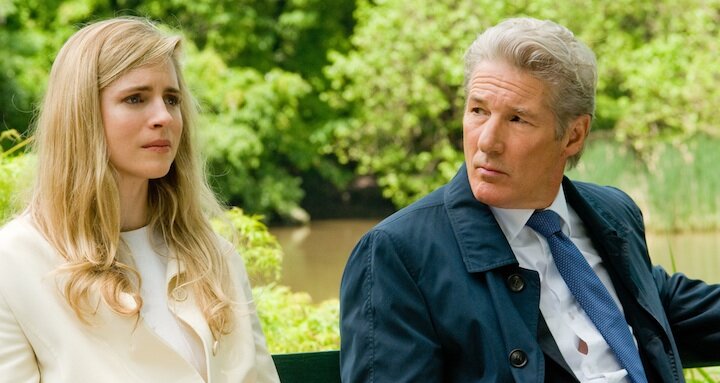 Director: Nicholas Jarecki
Cast: Richard Gere, Susan Sarandon, Brit Marling
Showtimes
Arbitrage. Is it a verb? Is it a noun? Apparently it's both. What does it mean? I have no idea. Even after watching this film, which uses that dull word for its title, I don't have a clue.
Add a comment
Read more...
| | | |
| --- | --- | --- |
| Film review: Cloud Atlas | | |
Written by Ivan Radford
Sunday, 17 February 2013 09:16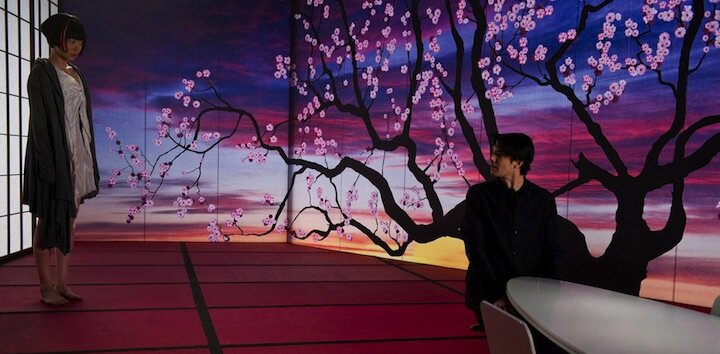 Directors:  Tom Tykwer, Andy Wachowski, Lana Wachowski
Cast: Tom Hanks, Halle Berry, Jim Broadbent, Ben Whishaw, Hugh Grant, Ben Whishaw, Hugo Weaving, Jim Sturgess, James D'Arcy
Certificate: 15
"If you can extend your patience for just a moment, you will find that there is a method to this tale of madness."
That's Timothy Cavendish speaking in 1936. He's a publisher trying to break out of a nursing home. No sooner have we acquainted ourselves with his curly hair and squawky glasses than we find ourselves in Neo Seoul, 2144, where waitresses are cloned and reared for service. Woken by a mysterious man, Sonmi-451 finds a way to escape from captivity, recruited into "the Union" to rebel against a dystopian society.
A film featuring plasma guns, hover bikes and an OAP version of The Great Escape? That's the kind of madness you can expect from the bewildering, beautiful, bonkers Cloud Atlas. As for the method, well, it's in there somewhere.
Add a comment
Read more...
| | | |
| --- | --- | --- |
| 6 things that won't make you as angry as Mea Maxima Culpa | | |
Written by Ivan Radford
Sunday, 17 February 2013 09:06
I'm not normally one to recommend things that make you angry. From the rich-loving ideology of our unelected coalition government to the fact that Curly Wurlys have doubled in price since I was a kid, there are so many annoying, irritating and downright agonising things about existence that make you want to set your clothes on fire and run away to a quiet cabin in the middle of the woods (where, hopefully, they have replacement clothes) - and that's just before you've had to face breakfast.
So why should I start now? Because sometimes in this hellish universe of human cock-ups, something comes along that makes you angrier than almost anything else. That something is a documentary by Alex Gibney and it's out in cinemas now. How rage-inducing is it? To put it in perspective, here are six things that won't make you as angry:
1. The X Factor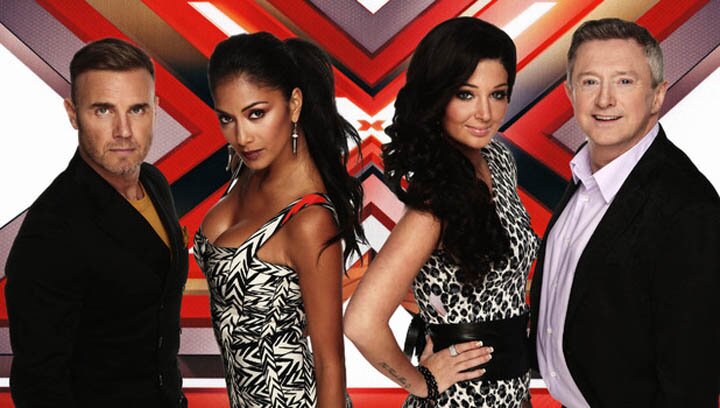 From its encouragement of people to laugh at other, non-talented people to its hijacking of popular music to the fact that people at work will talk about nothing else other than crass reality TV programmes and the fake celebrity culture that surrounds them, The X Factor and its ilk are long-term sources of annoyance. The fact that even complaining about it has become old-hat is maddening. Or at least it would be, if I gave a feck about whoever the hell all these apparently famous people are.
Add a comment
Last Updated on Sunday, 17 February 2013 10:44
Read more...
| | | |
| --- | --- | --- |
| In Cinemas and Online: Side by Side | | |
Written by Ivan Radford
Saturday, 16 February 2013 16:31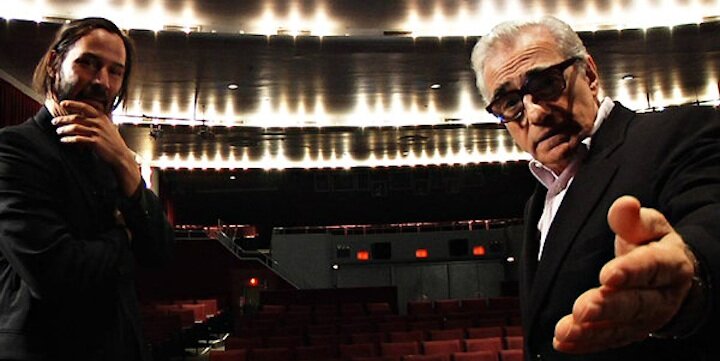 Director: Christopher Kenneally
Cast: Keanu Reeves
Certificate: 15
Showtimes in the UK
"I wanted to call film up and say: 'I met someone'."
That's Steven Soderbergh talking to Keanu Reeves about discovering digital filmmaking. A documentary discussing the cinematic changeover from print to pixels, Side by Side follows Keanu as he travels around quizzing industry veterans, stroking his beard while nodding in interest.
Keanu Reeves? A documentary? Interviewing people about technology? It might sound monotously dull, but this is the most animated we've seem him in ages – about to become a debut director himself, the actor's enthusiasm is infectious. Just look at how excited his guests' hands are:
Add a comment
Read more...
| | | |
| --- | --- | --- |
| Glasgow Film festival Review: Populaire | | |
Written by Ivan Radford
Friday, 15 February 2013 09:45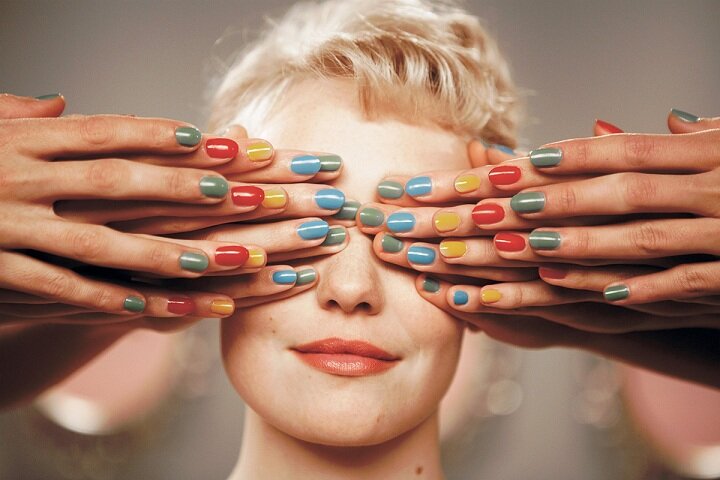 Director: Régis Roinsard
Cast: Romain Duris, Déborah François
Showtimes
I have no problem in stating right now that Populaire is best speed-typing film of all time. One, because there probably aren't any others. Two, because it's fantastic.
Valentine's Day no doubt had an influence in picking it for last night's opening gala for the Glasgow Film Festival, but the good news is that it's just as lovely on any other day of the week.
Add a comment
Read more...
| | | |
| --- | --- | --- |
| Amanda Seyfriend knitting – and other things you won't see in For Ellen | | |
Written by Ivan Radford
Friday, 15 February 2013 09:30

Today, a film called For Ellen comes out in UK cinemas. So Yong Kim's film is a slow, sad and moving portrayal of a broken relationship between a washed-up musician and his estranged daughter. It's only a small film, so you may not have heard of it. After being very impressed by it at Sundance London last year, I went on to YouTube and searched "For Ellen clip" to show you how good it is.
This is what I found:
Add a comment
Read more...
| | | |
| --- | --- | --- |
| 15 films to see at the 2013 Glasgow Film Festival | | |
Written by Ivan Radford
Friday, 15 February 2013 07:00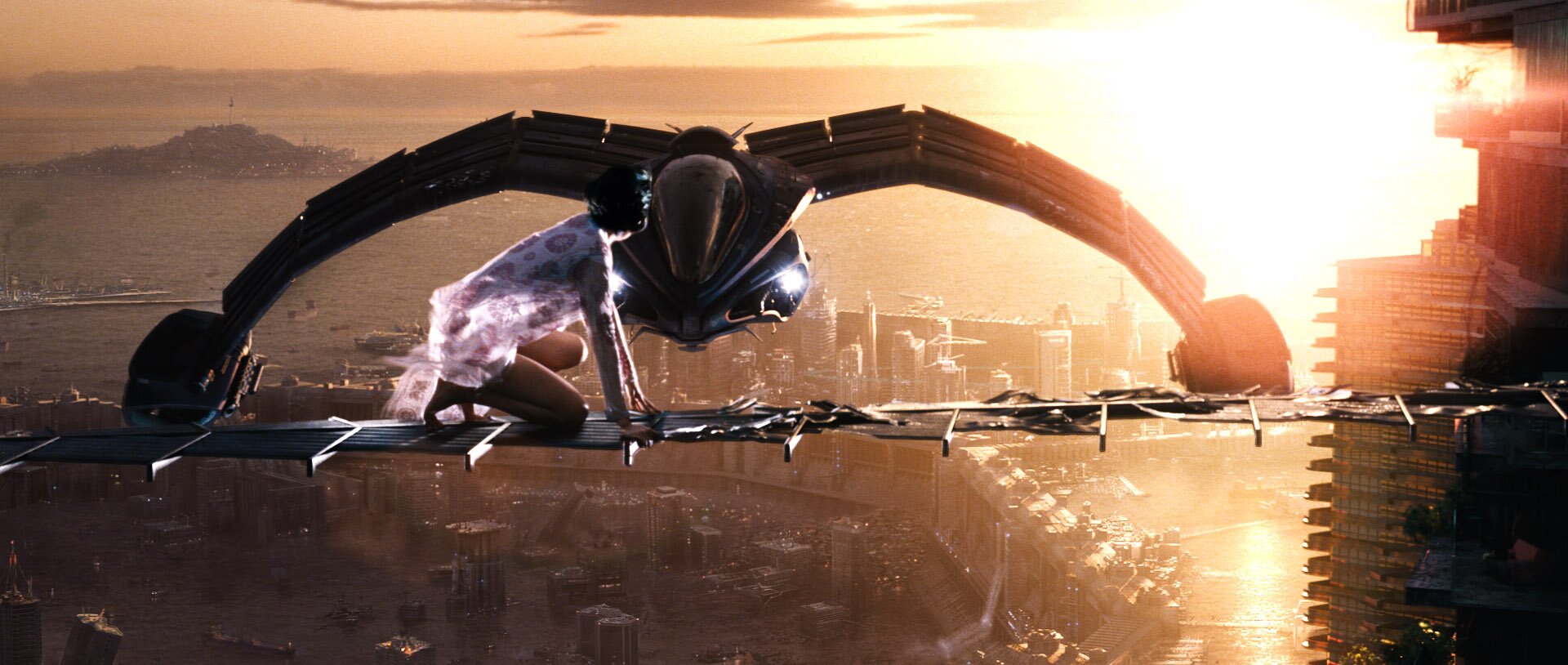 The Glasgow Film Festival kicks off proper today after last night's opening gala of Populaire - and if you haven't seen the line-up, allow me to get you back up to speed: it's superb. Everything from The Wachowskis and Spanish silents to Ryan Gosling, upcoming Scottish talent and documentaries about the M5. All in Glasgow. Between now and the Oscars.
Already in Scotland and not sure what to see? Debating heading up North for a long weekend? We'll be attempting to keep up with some of the movies on show (or at least pointing you in the direction of other people's reviews) and recommending what to watch and what to avoid.
To get you started, here are 15 films to see at the Glasgow Film Festival.
Add a comment
Read more...
| | | |
| --- | --- | --- |
| Film review: A Good Day to Die Hard | | |
Written by Ivan Radford
Thursday, 14 February 2013 00:40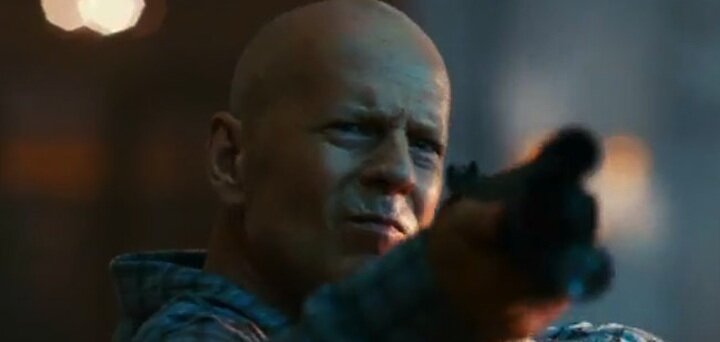 Director: John Moore
Cast: Bruce Willis, Jai Courtney, Sebastian Koch
Certificate: 12A
Do the laundry. Sort out your tax return. Go for a walk. These are activities for which there is a good day. Die Hard is not one of them. "A Good Day to Die Hard"? It's a sentence that means nothing. But it turns out that this nonsensical jumble of noises is a perfect fit for the latest sequel in the Bruce Willis franchise: a bland, forgettable title for a bland, forgettable film.
Read more...
| | | |
| --- | --- | --- |
| The Die Hard Diaries: Hans Gruber | | |
Written by Ivan Radford
Tuesday, 12 February 2013 23:32

With A Good Day to Die Hard in cinema tomorrow, it seems like the perfect time to dig out an old artefact that I found in the bloody pulp on the pavement outside Nakatomi Plaza a few decades ago: Hans Gruber's Die Hard diary. His DieHardary, if you will. (That needs work.)
Here are some of my favourite excerpts from Christmas, 1988.
Add a comment
Read more...
| | | |
| --- | --- | --- |
| Film review: Mea Maxima Culpa: Silence in the House of God | | |
Written by Ivan Radford
Tuesday, 12 February 2013 17:57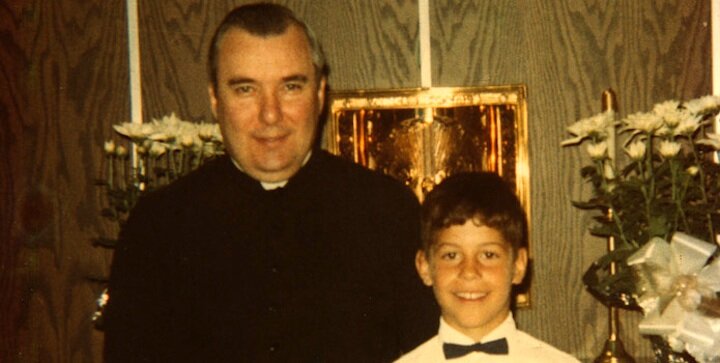 Director: Alex Gibney
Terry Kohut, Gary Smith, Chris Cooper, Ethan Hawke
Certificate: TBC
Silence can be a powerful thing. For the Catholic Church, it's expected, as a sign of a respect and a form of control. When Reverend Lawrence C. Murphy sexually abused boys in a Milwaukee home, the response was silence - both from the victims and the church. Alex Gibney's Mea Maxima Culpa breaks that silence. The result is a devastating and vital documentary.
Add a comment
Read more...
| | | |
| --- | --- | --- |
| How to choose a new Pope - a movie guide | | |
Written by Ivan Radford
Tuesday, 12 February 2013 08:29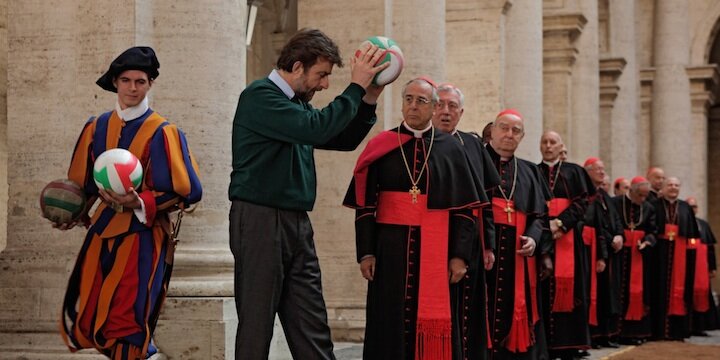 Right now, across the world, millions of people are still in shock at the sudden resignation of Pope Benedict XVI yesterday. But how do they choose a new Pope? A long, complex process that's normally carried out when the previous head of the Catholic Church is dead. In other words, who knows?
Luckily, cinema has researched the subject long and hard and tells us exactly what to expect...
Add a comment
Read more...
<< Start < Prev

11

12 13 14 15 16 17 18 19 20 Next > End >>


Page 11 of 220