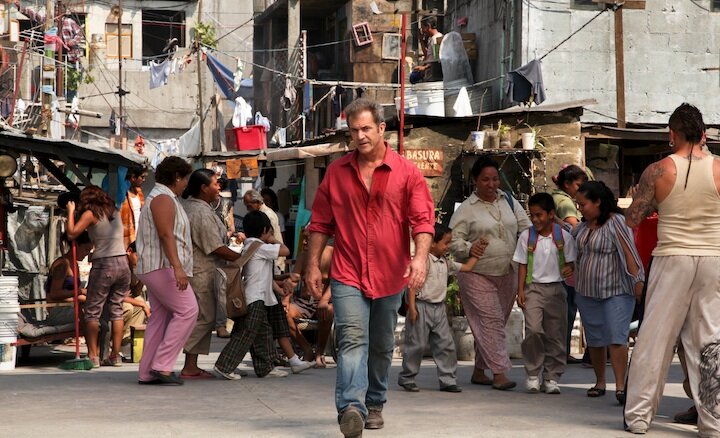 Director: Adrian Grunberg
Cast: Mel Gibson, Kevin Hernandez
Certificate: 15
Trailer
Has there ever been an actor harder to like off the screen but so easy to like on it? The world is all too familiar with Mad Mel's meltdown, but old Gibson just keeps on going, popping up in front of the camera to remind us why we all used to love him. You know, before he was so racist.
Like The Beaver, Get the Gringo is a film that comes surprisingly close to Gibson's real life controversy. Perhaps that's why it's been renamed for UK audiences to How I Spent My Spent My Summer Vacation – a title so inoffensive you expect Cliff Richard to turn up halfway through. Don't worry, he doesn't.