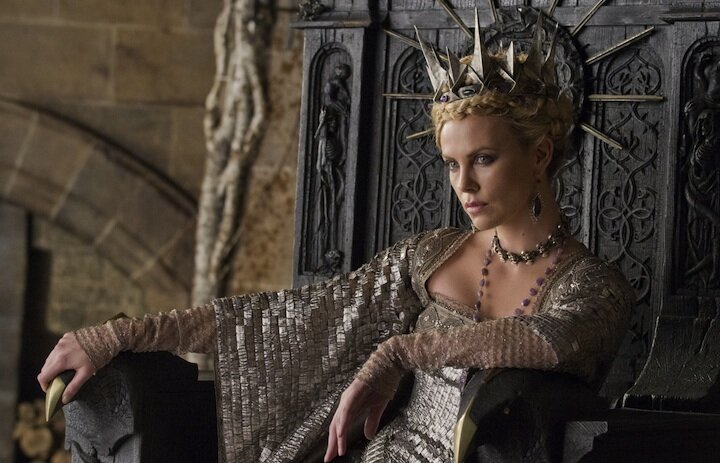 Director: Rupert Sanders
Cast: Kristen Stewart, Chris Hemsworth, Charlize Theron
Certificate: 12A
Once there was a woman who pricked her finger on a rose in winter and thought: "I wish I had a child as white as this snow with lips as red as blood." Five seconds later, a baby was born - because that's how motherhood works, according to Snow White and the Huntsman, which begins with a prologue as baffling as the rest of its 126 mind-boggling minutes.
Based on the original Brothers Grimm story, Rupert Sander's twisted tale isn't afraid of a little blood or carnage. In fact, it likes it so much that it hacks the story to bits, chopping and changing its plot every few minutes.