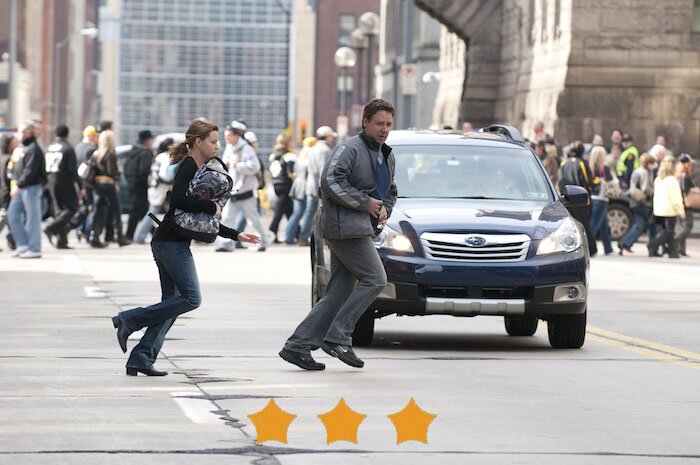 Director: Paul Haggis
Cast: Russell Crowe, Elizabeth Banks, Liam Neeson
Certificate: 15
"I'm Russell Crowe's Wife, Get Me Out of Prison!" doesn't sound like a film with much credibility. Indeed, Paul Haggis' remake of French thriller Pour Elle occasionally lacks it in the script department, but The Next Three Days is surprisingly believable. If you can accept Russell Crowe as an English teacher.