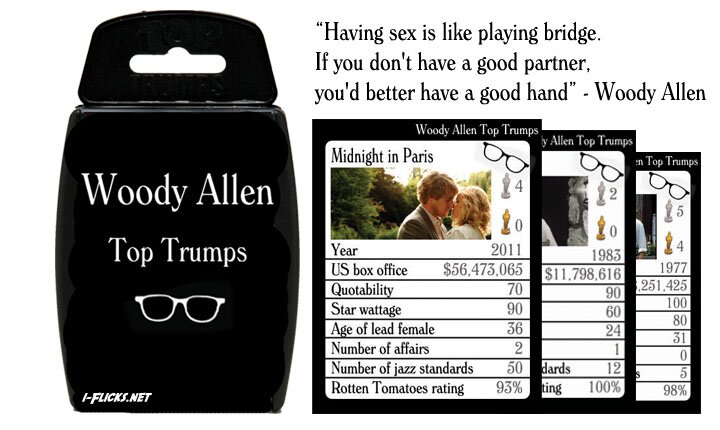 Midnight in Paris came out on DVD this week (here's a review), almost perfectly timed to coincide with the end of the BFI Woody Allen Season (which ends today). After attempting to blog along with the retrospective of one of my favourite directors, I soon realised I didn't have the time. So instead, as a spectacular finale to the whole series, I spent the last couple of weeks gradually condensing all the highs and lows of Woody Allen's film-making career into one easy game of compare-the-statistics fun. 
Spend all your time arguing about which Woody Allen film is the best? Settle the debate once and for all with your own Woody Allen Top Trumps deck. That's right. Woody Allen Top Trumps.
You all know the basic set-up (deal out the pack, pick a stat off your top facing card, read it aloud and whoever has the highest/lowest wins the round). Read on to see which categories are best - then download the full deck ready for you to print off here.