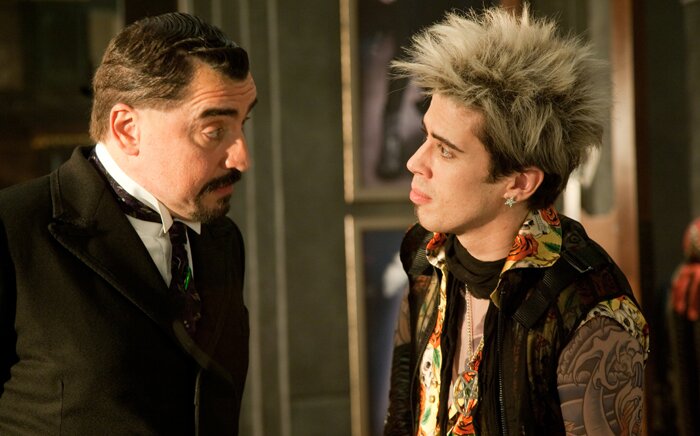 There's nothing like a warm London hotel to show you what a man's truly like. Most of us are just sweaty. But in a room full of underarm moisture, Toby Kebbell is the kind of man who pours you a glass of water. He's also the kind of man who has a rather strong love for platform shoes.

Kebbell plays Drake Stone in Disney's The Sorcerer's Apprentice, the evil pad-wan to Alfred Molina's villainous sorcerer. Sporting designer clothes, large heels and very vertical hair, it's a role that he makes the most of, channeling Russell Brand and David Blaine into a stylish, arrogant supporting part.

Previously appearing in Guy Ritchie's RocknRolla, Shane Meadows' Dead Man Shoes and Anton Corbijn's Control, Kebbell's had a varied movie past. So naturally he was an interesting guy to talk to about magic, his second Jerry Bruckheimer film (Sorcerer's Apprentice follows Prince of Persia), and his rather fetching footwear...