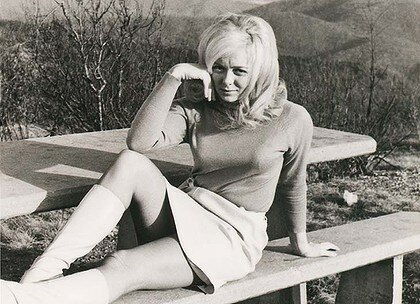 Director: Errol Morris
Cast: Joyce McKinney
Certificate: 15
"Once upon a time there was a beautiful princess…" Thus starts Tabloid, a tale of love, kidnapping, scheming newspapers, silly disguises, an evil cult and magic underwear. It's also a documentary.

Joyce McKinney is a strange but bubbly sixty-something with an outrageous past. A former Wyoming beauty queen, she claims to have been a wholesome young lady. When she moved to Utah, she fell head-over-heels for Kirk, a feeling that (we are told by Joyce) was reciprocated. But there's a catch: Kirk and his family are members of The Church of Jesus Christ of Latter Day Saints. Mormons.