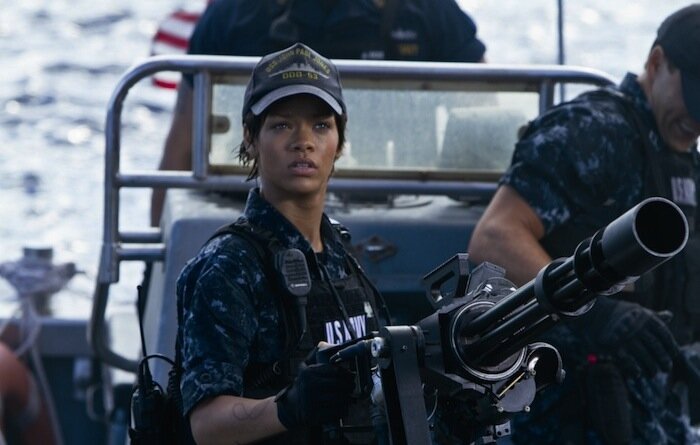 Director: Peter Berg
Cast: Taylor Kitsch, Liam Neeson, Brooklyn Decker, Rihanna
Certificate: 12A
Trailer
It's never a good sign when you struggle to hear a film's terrible dialogue over loud explosions and an audience's mocking laughter. That happens a lot in Battleship. The terrible dialogue. And the explosions - and the laughter.
"You gotta make a few calls for me," whines selfish naval officer Alex Hopper (Kitsch) to his brother, Stone (Alexander Skarsgard), after being threatened with dismissal. "Who do I call to get you some humility?" Skarsgard replies, delivering one of the worst line readings since Pierce Brosnan in Taffin. "I don't have that number."