Blog
| | | |
| --- | --- | --- |
| Brolin in Black? | | |
Written by Ivan Radford
Wednesday, 09 December 2009 12:17
Yes, the LA Times has put about the rumour that Josh Brolin may well up for a role in Men in Black 3. That's right, MIB 3, a sequel to the sequel that was utter crap.

With Tropic Thunder's Etan Cohen scribbling away furiously for the franchise's third entry, things may not be a total disaster, but I wouldn't get too excited. Then again, look at Mr Brolin, squint a bit, and you can kind of see it: he does look quite a bit like Tommy Lee Jones. So will he be playing the return of K? Or just voicing that talking dog thing?

Either way, even with Will Smith on board (and that isn't certain yet), Brolin should back away from black and stick with True Grit. Forget it Sony, sorry Sonnenfeld - let my Brolin go!
Add a comment
| | | |
| --- | --- | --- |
| BIFA Reaches for the Moon | | |
Written by Ivan Radford
Monday, 07 December 2009 11:06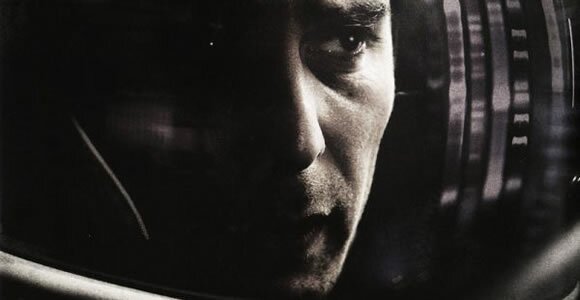 It's been a good year for the Moon - it had its 40th birthday, and it got to star alongside Sam Rockwell in a brilliant British film. Now, it's year just got even better, because Duncan Jones' sci-fi won Best British Independent Film at the British Independent Film Awards (BIFAs) last night.

Jones also nabbed himself the Douglas Hiccox Award for Best Debut Director. But another helmer wasn't far behind - unsurprisingly, Andrea Arnold's phenomenal Fish Tank scooped up Best Director, along with Most Promising Newcomer for lead teen Katie Jarvis.

In a result predicted by everyone, the wonderful Carey Mulligan took home Best Actress for her schoolgirl in An Education, and Tom Hardy (every way her polar opposite) walked off with Best Actor for Bronson. But the most deserved of the night? Perhaps the sweary screenplay from In the Loop, Armando Ianucci's inspired political comedy, which was one of the best films of this year - expect that, at the very least, to be up for an Oscar. Maybe some of the others too. Like Let the Right One In, which won Best Foreign Film; easily earnt by the sweet Swedish fang-fest. 

For more on the BIFAs, head over to their website, or read on for the full list of results. 
Add a comment
Read more...
| | | |
| --- | --- | --- |
| Taylor Lautner Turned into a Toy? | | |
Written by Ivan Radford
Friday, 04 December 2009 16:05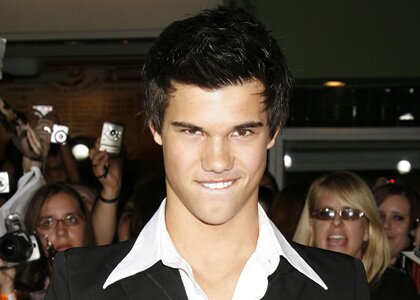 Thousands of girls would love to play with Taylor Lautner, getting their paws on his plastic abs and smooth dollhouse skin. Now that dream may become a reality, as Paramount are looking at the idea of casting him as Max Steel.

Yes, Max Steel. Remember him? He was a bit like Action Man, or GI Joe, but completely different. Different in the sense that he didn't have the same haircut - the action figure made millions when it launched back in 1999, leading to an animated series and everything. No wonder that the LA Times has reported Paramount's interest in Lautner as a lead role. 

Max Steel, from Mattel, was all about a sports athlete called Josh McGrath, whose exposure to nanobots resulted in him becoming extra super strong and mega hyper powerful. The script is currently being scribbled out by JP Lavin and Chad Damiani, so there's no definite confirmation yet, but this is one rumour that sounds quite likely. Lautner has nothing much on his slate now New Moon's out, and his female fanbase would mean serious money for an action franchise. Especially if he got his top off. Again. On the other hand, Mattel could just buy the rights for Taylor Lautner himself, and release that doll instead. Complete with removable clothes, of course.
Add a comment
| | | |
| --- | --- | --- |
| Cracks - New Clips Online | | |
Written by Ivan Radford
Thursday, 03 December 2009 17:26
In case you'd forgotten, the wonderful directorial debut of Little Miss Ridley (aka Jordan Scott) is released tomorrow. A captivating drama, Cracks stars Eva Green at her most voluptuous as Miss G, teacher at a female dormitory school and captain of the swimming team. Examining the relationship between favourite pupil Di (Juno Temple) and her mentor, Cracks is a powerful tale of obsession and swimwear. I'll just repeat that: obsession. And swimwear.

Now, we loved this when we saw it at the London Film Festival, and we're extremely excited to give you some brand spanking new clips (without spanking, I should add) from the film. Think of it as a present. An advent present, to be exact - this is our first stocking filler on our 2009 Advent Calendar.

Head over to our updated videos section to check out the videos. And try not to drool on your stocking too much. Miss G doesn't like that sort of thing.
Add a comment
| | | |
| --- | --- | --- |
| Zombieland 2... in 3-D! | | |
Written by Ivan Radford
Wednesday, 02 December 2009 10:31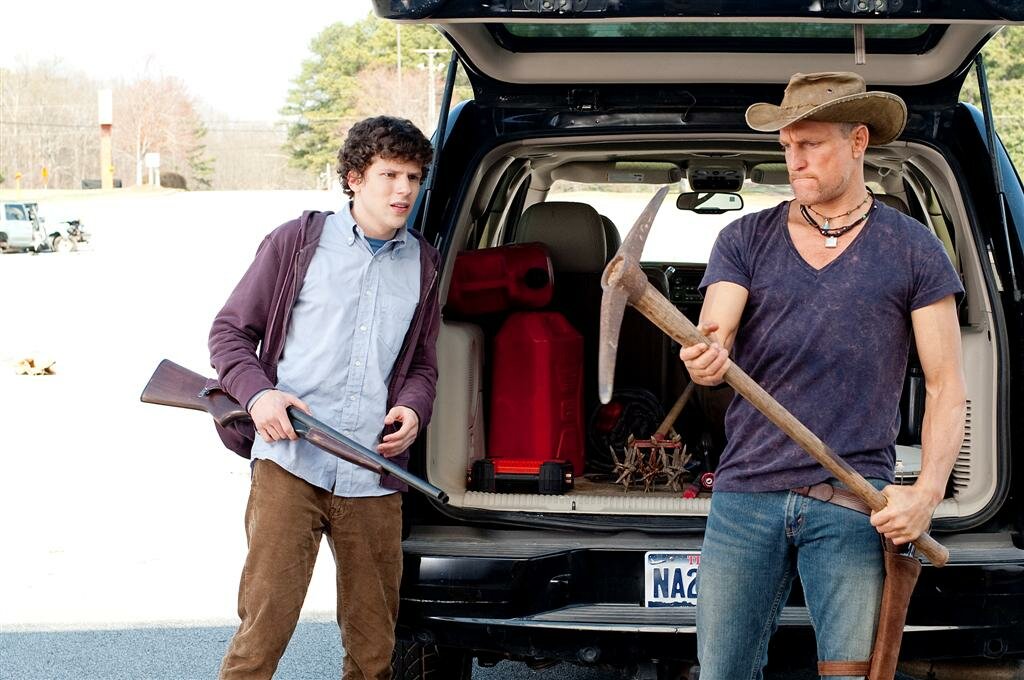 Yes, there's a sequel and yes, it'll be in 3-D. After Ruben Fleischer expressed an interest in following the funny film with another undead-bashing bloodbath, Sony have now gone ahead and signed up the same folk (Rhett Reese and Paul Wernick) to scribble a screenplay for them.

Ruben will return at the helm, as will producer Gavin Polone. He told Variety: "Everyone had fun watching the first Zombieland; making it a more visceral experience can only make it better. I don't think you want to see Ordinary People in 3-D. But Zombieland is clearly one movie that will benefit from the technique."

It'll also benefit from a lot of Woody Harrelson. Here's hoping he nuts up and shuts up a second time round.
Add a comment
| | | |
| --- | --- | --- |
| Iron Man 2 Poster | | |
Written by Ivan Radford
Tuesday, 01 December 2009 22:50
There's nothing else that needs saying, really. Other than Iron Man and War Machine (Don Cheadle) look frickin' sweet.

Head over to Yahoo Movies for a bigger version of the poster, along with a bunch of awesome stills. 
Add a comment
| | | |
| --- | --- | --- |
| Deathly Hallows - First Image | | |
Written by Ivan Radford
Tuesday, 01 December 2009 16:43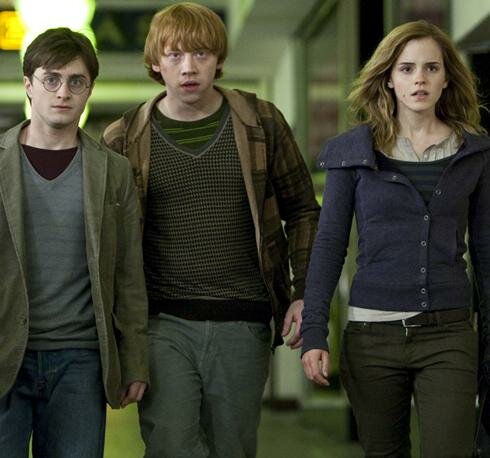 It's less than a year until the next Harry Potter film, but they've already released the first image from Harry Potter and the Deathly Hallows - the first part of which comes out in November next year.

Directed by the excellent David Yates once more, the two-parter sees Harry, Ron and Hermione shrug off their school uniforms for a stint in the real world. There's a load of CGI, I'm sure, but there's also a lot of mud, dirt and camping. So it's no surprise that the first photo, from USA Today, showcases them in their normal muggle clothes: "Me and Dan actually have some stubble!" Rupert Grint told USA Today. 

Yates added: "It's going to feel very real. We're going for a vérité approach. Being away from Hogwarts, they're like these three refugees on the run. They're out in the big bad world, facing real danger, unguarded by those wonderful benign wizards at Hogwarts. They don't have a home to go to."

Is it wrong to already get a little excited about this?
Add a comment
| | | |
| --- | --- | --- |
| First Photos of the Dawn Treader | | |
Written by Ivan Radford
Monday, 30 November 2009 14:55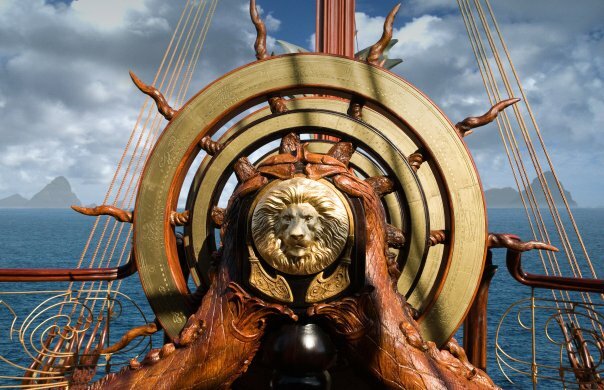 Disney definitely don't need a bigger boat. Just look at the size of that thing. The Dawn Treader, titular transport from the next Narnia film, has been unveiled in all its gilded glory for fans to drool over.

Posting pictures up on The Voyage of the Dawn Treader's new production blog, this is the first look at the boat that Georgie Henley's Lucy sets sail on next December. Until then, we get regular candid updates on Facebook, the first of which tells us all about the design of that ship.

But production designer Barry Robison isn't taking all the credit - look carefully at the mast and you can see the 200 odd names inscribed in the wood. Those are all the people who worked on building it. I don't mean look at the photo carefully - you can't see them there. But in real life you can. Apparently. And Facebook wouldn't lie to us. Neither would Barry. He seems lovely.
Add a comment
<< Start < Prev 181 182 183 184 185 186 187 188 189

190

Next > End >>


Page 190 of 229