Blog
| | | |
| --- | --- | --- |
| The Orphanage - Pellington Takes the 1 2 3 | | |
Written by Ivan Radford
Monday, 04 January 2010 11:19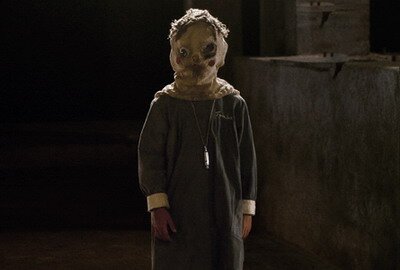 Ok, so that headline doesn't make much sense. But director Mark Pellington has indeed signed on to call the shots on New Line's remake of The Orphanage. And the very idea of doing that - announced last year - still takes the 1 2 3. Sure, Guillermo Del Toro is overseeing the translation of the superb (and sad) Spanish shocker, but do we really need to remake it at all?

Del Toro is also co-writing with Larry Fessenden, who will be looking to take Juan Antonio Bayona's tale of a mother missing her lost son in a haunted orphanage and make it scary for all us English-speaking folk. Most of whom would have read the subtitles on the first one anyway - except for Variety, who seem to have misunderstood the plot somewhat. Hopefully Fessenden hasn't, and will include the slow counting hide and seek game, along with the subtle emotional current that flowed through the whole thing.

Still, the really scary part? After helming The Mothman Prophecies and Arlington Road, Mark Pellington went on to direct U2 3D. If that has any relevance to this remake, I'll knock the 1, 2, 3 out of all of them.
Add a comment
| | | |
| --- | --- | --- |
| The Thing Prequel Marches Into Production | | |
Written by Ivan Radford
Monday, 04 January 2010 10:27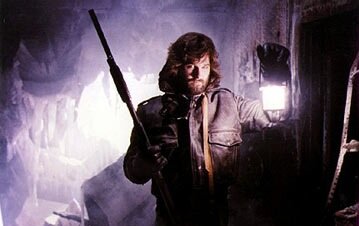 Hollywood loves prequels. Especially ones set before good films. So this prequel to The Thing, produced by Universal, really is the kind of idea you expect to come out of LA. First talked about almost a year ago, the project now has a production date, with the shooting set to start in March and carry on until June.

Set on the deserted death-ridden Norwegian camp seen at the beginning of the original, it looks like Matthijs van Heijningen Jr's movie will tell the tale of some very unlucky Scandinavians. The only good news, apart from the director's very cool name? The script has been co-written by Eric Heisserer (who also worked on the Nightmare on Elm Street remake) and Ronald D. Moore. Yes, that's the executive producer of Battlestar Galactica to me and you.

Still, even with their wonderful words and a helmer with one hell of a name, this doesn't completely inspire confidence. After all, this is John Carpenter's classic we're talking about. And The Thing needs no introduction. So why try and make one?
Add a comment
| | | |
| --- | --- | --- |
| Sir Patrick and Sir... Peter? | | |
Written by Ivan Radford
Friday, 01 January 2010 11:42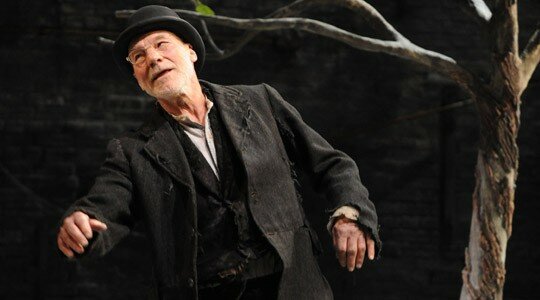 Well, we were all overjoyed when we heard Patrick Stewart was getting a knighthood. Sir Patrick Stewart - another title to add to his chain of Professors and Captains. After such a varied career (scholarship to the Bristol Old Vic at 17, Starship Enterprise by 47) it's great to see a stalwart of stage and screen get his reward. As if starring alongside David Tennant in Hamlet wasn't enough of a chance to shine.

But while Stewart's waiting for Godot got national acclaim, another man arises with an accolade on his fat Hobbity head. Yes, Peter Jackson has received the award in New Zealand's list of New Year's Honours, for "services to film". Given that they're part of the Commonwealth (or, in old speak, we own their Kiwi arses), Sir Peter's knighthood will be recognised by our Sovereign. Awesome stuff.

In other knighty news, Nicholas Hytner has also been dubbed Sir Nick, after his sterling work both directing theatre productions (hello, History Boys) and various movies - see The Madness of King George and The Crucible, not to mention his own adaptation of The History Boys with the same stellar cast. Oh, and let's not forget that the guy has been running the National Theatre for the past 7 years. He's an utterly unsung legend.

Sir Stewart said of his award: "I am very proud to receive this honour. The theatre is and has always been my great joy. In particular the past six years have given me acting opportunities that at one time I could not have imagined."

Bless his balding head. Well done the Brits! And Peter Jackson, of course. 
Add a comment
| | | |
| --- | --- | --- |
| Top Ten of 2009 | | |
Written by Ivan Radford
Thursday, 31 December 2009 10:33
Add a comment
| | | |
| --- | --- | --- |
| Inception Trailer | | |
Written by Ivan Radford
Tuesday, 29 December 2009 13:28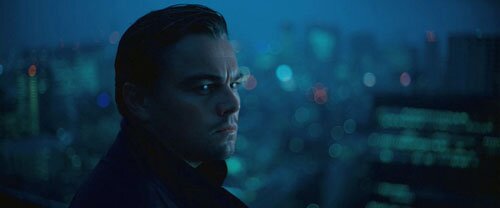 And there you were thinking we'd never understand the plot for Christopher Nolan's next project. And you were right. The new trailer's online, but it's still confusing as hell.

The original teaser was perhaps less baffling - at least we didn't have to worry about working out Leonard DiCaprio's cryptic comments. But still, a thriller in the architecture of the mind, which stars Ellen Page, Joseph Gordon-Levitt, Cillian Murphy and Michael Caine is still seriously exciting. Let alone the fact that the visuals look incredible.

It's only another 6 months or so until it hits cinemas and turns all our brains into pulp. To get a head start on the mind-melting, head over to Apple, or read on for the full video in HD.
Add a comment
Read more...
| | | |
| --- | --- | --- |
| The Noughties: Defining a Decade | | |
Written by Ivan Radford
Monday, 28 December 2009 11:40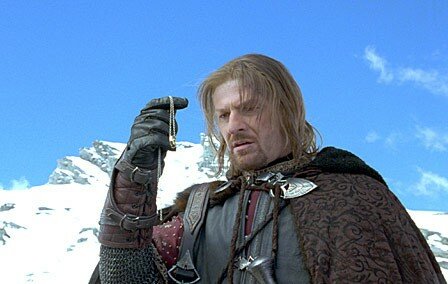 Well, as the New Year approaches, it's hard not to look back on the past 10 years and come up with a generic blog post about it all. This was, after all, the era when 3-D returned from its immersive grave, a time when Heath Ledger passed away, when Gollum impressions became cool (and then really, really annoying).

How can such a period be summed up in cinema? The 80s had Dirty Dancing, the 90s Pulp Fiction, but with Patrick Swayze dead and Tarantino past his heyday, who do we turn to as our noughties icon? Judd Apatow? I hope not. McG? Hell no. Let's just go for the traditional run-down of the 10 defining films of the decade instead - the most significant releases, mind you, not the best of the best of the best. After all, there was a lot of crap that defined this decade too. It's only fair for that to get a look in as well...
Add a comment
Read more...
| | | |
| --- | --- | --- |
| Cop Out Trailer Online | | |
Written by Ivan Radford
Thursday, 24 December 2009 12:27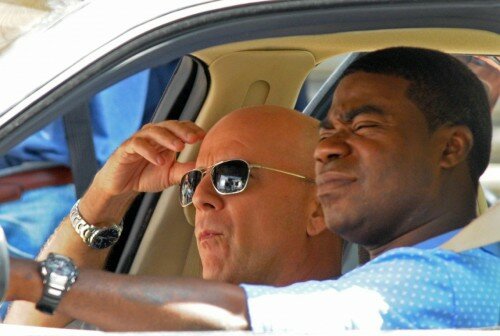 Fans of Kevin Smith rejoice. The trailer for A Couple of Dicks - oh, sorry, Cop Out - is now online. And, well, it's, erm. Not great. Bruce Willis and Tracy Morgan are two NYPD guys who get caught up with the wrong kind of people in a crazy, silly, funny, actiony kind of way. In other words? It's exactly like every other cop comedy you've even seen. And there are just as many laughs too (i.e. not very many).

Visuals wise, it's snappy and stylish. In a generic kind of way. But without Kevin Smith scribbling out the script, there's not much point in him being involved. Don't get me wrong, Smith's work isn't always inspired (Clerks 2 anyone?), but his voice is witty and clever when he hits his groove. Here, his voice has been gagged and shoved up Warner Bros backside.

Brucie's attempts to do his wise-cracking comedy schtick are hit and miss but Tracy Morgan as his black sidekick is just annoying. Luckily, Sean William Scott turns up and produces the one laugh of the trailer. On that basis, maybe all you fans out there should just look away before Kevin Smith's latest really fulfills its title.

Check out the video over at Apple. 
Add a comment
| | | |
| --- | --- | --- |
| Merry F*cking Christmas | | |
Written by Ivan Radford
Wednesday, 23 December 2009 11:25
We all like a bit of mince pies and mulled wine over the Christmas period. And maybe a few presents too. I do. Except for the fact that nobody buys me anything. And I hate mince pies. So to keep the seasonal spirit alive, here's a Christmas message from the friendly folks of 44 Inch Chest. They're fun-loving, jolly men, who like nothing more than drinking, building snowmen, and getting revenge on the guy who's slept with your wife. You check out the trailer over here (it's out in January), but this is definitely a more festive thing to do.

And if you don't want Ray Winstone swearing at your granny, I recommend you look away now...
Add a comment
<< Start < Prev 181 182 183 184 185 186

187

188 189 190 Next > End >>


Page 187 of 230