Blog
| | | |
| --- | --- | --- |
| Golden Globes - The Pictures | | |
Written by Ivan Radford
Monday, 18 January 2010 10:16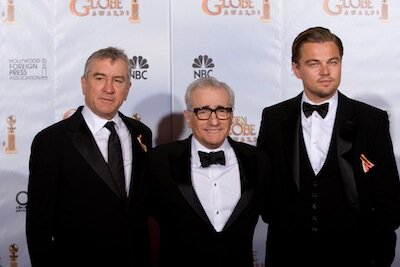 There was laughter, there were tears, there were Martin Scorsese's eyebrows. Visually speaking, the 2010 Golden Globes were as arresting as they come - and not just because of James Cameron's giant blue ewoks.

Leading the way at the height of fashion was Ricky Gervais, whose likeness to Ray Winstone only grew as the evening drew on. But what about the slinky Zoe Saldana? Or the smouldering Sam Worthington? Could Sigourney Weaver hold her own against Meryl Streep? Did Christoph Waltz bring his pipe?

Question no more and drool over Downey Jr with this shiny selection of photos from last night. And hey, if you're like me and think Kathryn Bigelow should have won Director, you can always print out James Cameron's picture and throw things at it - you could even stick it on some cardboard and make a 3-D experience out of it.

Read on for the gallery in its full-on golden glory.
Add a comment
Read more...
| | | |
| --- | --- | --- |
| Edge of Darkness - New Artwork | | |
Written by Ivan Radford
Friday, 15 January 2010 08:22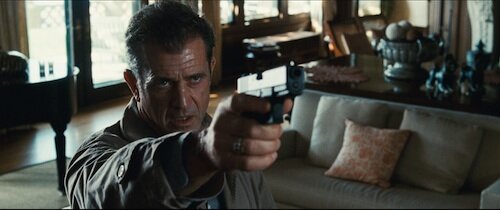 What would you do if you witnessed your own daughter get killed? Well, if you were Liam Neeson, you'd hunt down every European on the planet. But if you're Mel Gibson, well, you go about things a little more thoroughly. First of all, you'd get Martin Campbell in to direct. And then you'd unleash some cracking new artwork to go with the exciting trailer.

Yes, it's only a few weeks until Edge of Darkness is released and we've got our hands on the latest artwork for the thriller. A remake of the classic TV series of the same name, Edge of Darkness sees old Mel back on the big screen, uncovering the conspiracy behind his daughter's death. A landmark show when first broadcast in the UK, this retread is looking pretty promising stuff. Think State of Play. But with more guns.

Read on for the new artwork (Mel looks angry) and head over to our videos section to see the trailer.
Add a comment
Read more...
| | | |
| --- | --- | --- |
| A-Team Trailer Now Online | | |
Written by Ivan Radford
Thursday, 14 January 2010 19:58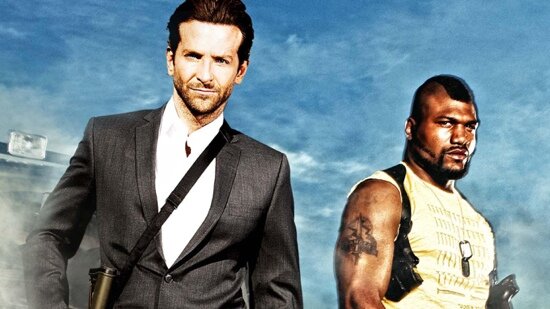 Well, it got leaked online last week, but now the trailer for The A-Team is officially online. The video, which sees the TV series come to life on the big screen in full tank-parachuting glory, is now available across the world in full-on HD quality - I love it when a plan comes together.

So far, Joe Carnahan's revamp isn't looking too bad at all. With Liam Neeson, Sharlto Copley and Bradley Cooper on board, it's gunning for a hopefully high certificate with a lot of energy and, if we're lucky, violence. Listen out for the theme - it sounds as good as it always did.

The movie is released on Friday 11th June. Head over to our video section to see it for yourself.
Add a comment
| | | |
| --- | --- | --- |
| Cowboys and Aliens and Daniel Craig? | | |
Written by Ivan Radford
Thursday, 14 January 2010 16:15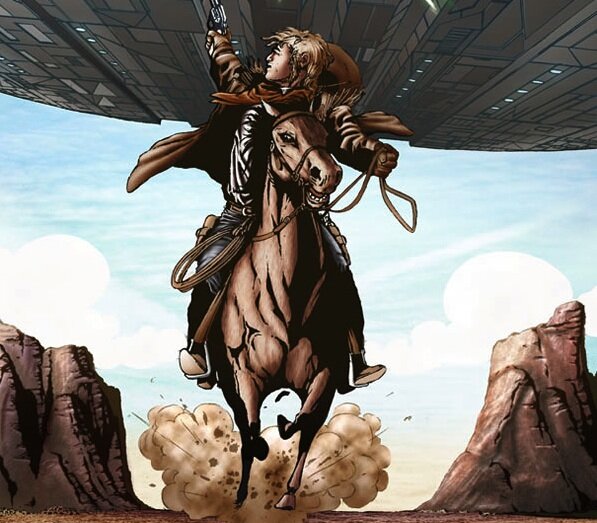 It's only been hours since Downey Jr dropped out, but DreamWorks and Jon Favreau are already on the lookout for a new gun-toting hero. And it might just be Daniel Craig.

Collider have revealed that Daniel Craig is working out a deal with the director to star as lead gunslinger in Cowboys and Aliens - this was then confirmed by Variety, too, so there's some substance to it. Yes, Daniel Craig may well be Zeke Jackson, enemy of the Apaches turned defender of the planet when an alien spaceship crashes into his hometown.

If the deal does go ahead, it pretty much rules out Nathan Fillion for the part - a shame, given his suitability for the part. But with Fillion working on James Gunn's Super, maybe he's too busy to shoot some sci-fi Western action. And let's face it, after Quentin Tarantino, who would you like to see work with James Bond? Jon Favreau wouldn't be a bad choice at all.
Add a comment
| | | |
| --- | --- | --- |
| Marc Webb to Spin Spidey Reboot? | | |
Written by Ivan Radford
Thursday, 14 January 2010 14:58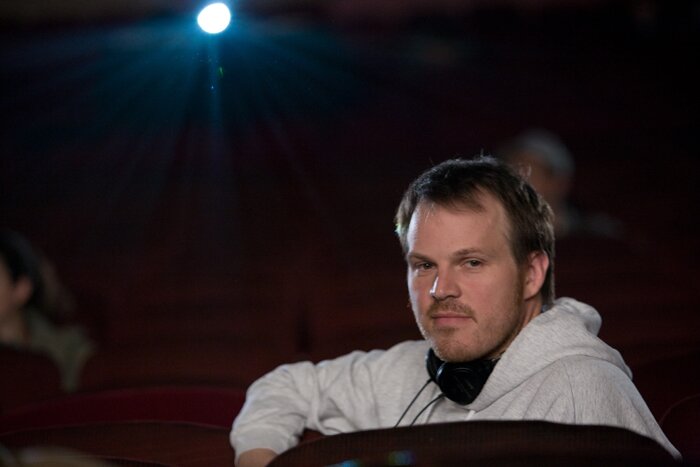 A Spidey world post-Sam Raimi? Sony aren't scared. They're already lining up his replacement. And who's near the top of the list? (500) Days of Summer director Marc Webb. Deadline Hollywood have reported that he's met with the studio to discuss the idea, although it's hardly set in stone. The shortlist also includes folks like James Cameron and David Fincher - every helmer out there in Hollywood, in fact.

But if Marc were to spin Spidey's new web from scratch, he could bring a considerable amount of visual style to proceedings. Plus he'd be new enough to the blockbuster game to be bullied into not casting John Malkovich. Ever. Sony don't seem to like him very much.

So if Sony decide to go all 3-D, which they may well do, Webb will probably go along with it. Still, with (500) Days on his CV, he could easily pull off a Christopher Nolan here - who knew he had action movie potential when he took on Batman Begins?
Add a comment
| | | |
| --- | --- | --- |
| Lionsgate Lead Terminator Auction | | |
Written by Ivan Radford
Thursday, 14 January 2010 13:34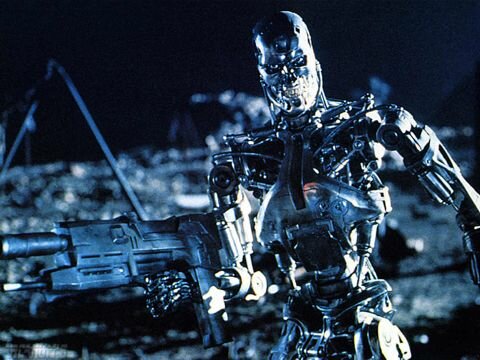 Lionsgate are leading the bidding for the Terminator franchise with a stake of $15 million. Not a bad gambit for the rights, which are currently held by Halcyon Group as they undergo a bankruptcy sell-out.

Now, if anyone else wants in on the action, they'll have to stump up a pretty hefty amount - more than $500,000 to be exact. And finally, if Lionsgate do get outbit, they still get to keep $750,000 for their "breakup fee". Not a bad deal at all for the company most famous for the Saw series.

The closing date for bids is 5th February, with the final auction held five days later. So Sarah, John and Arnie's CGI double may well join Jigsaw and friends. Unless Joss Whedon somehow scrapes together the biggest cash sum of his career. Let's hope he can.

If not, maybe James Cameron should just step in with his cash and stop anyone else from making more Terminator movies.
Add a comment
| | | |
| --- | --- | --- |
| Ivan Will Direct Ghostbusters 3 | | |
Written by Ivan Radford
Thursday, 14 January 2010 12:01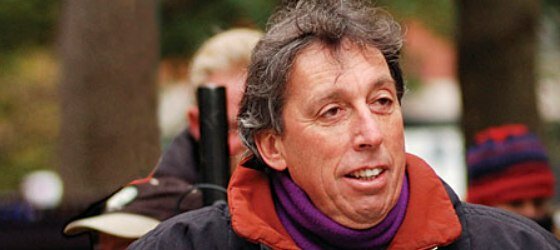 Sadly not this Ivan. But Ivan Reitman will. That is, presuming Ghostbusters 3 does ahead. Reitman told MTV that, if the sequel is officially greenlit, then he will step up to the helm.

He also added that the script's first draft, from Lee Eisenberg and Gene Stupnitsky (of the US Office), is finished: "there are some very cool things in it". As of Sigourney Weaver's recent remarks, he did not confirm or deny them - Bill Murray's Peter Venkman may still yet be a ghost. For better or worse.

Either way, Ivan's hoping to shoot by the end of the year. Which is good news - I think. With shiny new CGI and ageing actors, this may end up less phantastic and more a pile of gooey crap. I ain't afraid of no ghosts. But I am a teensy bit scared of Ghostbusters 3.
Add a comment
| | | |
| --- | --- | --- |
| Orange Rising Star Nominees Announced | | |
Written by Ivan Radford
Wednesday, 13 January 2010 13:17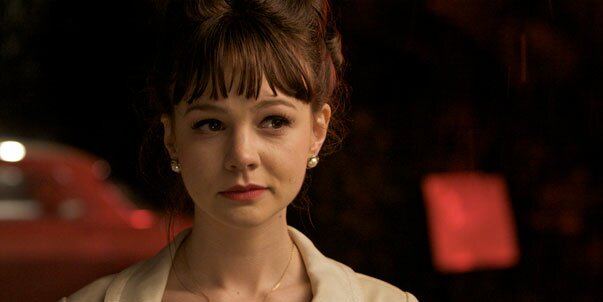 The nominees for the Orange Rising Star Award were announced yesterday as the BAFTAs gear up for the season. The award, which goes to young talent making their way in the glittery sky of Hollywood, is the only BAFTA to be voted for by the public. This year we have another tantalising mix of burgeoning starlets, some more established than others.

Carey Mulligan, who is already in line for a full-on Actress nomination thanks to An Education, is first out the gates, but she faces competition from Twilight totty Kristen Stewart (who has done other work, but most people don't remember it).

Her Adventureland co-star Jesse Eisenberg comes close behind with his curly-haired zombie-baiting brand of cute neuroses. Like Michael Cera but better, he tops rival Nicholas Hoult in the teen awkwardness stakes (although Hoult will soon be all manly in Clash of the Titans). Finishing off the pack is the dark horse of this year: Tamar Rahim, newcomer star of Jacques Audiard's A Prophet, with more sex appeal than a gritty ex-con Frenchman. Plus he's unafraid to cut a man's throat with a razor blade. He can act too.

Previous winners have included James McAvoy, Noel Clarke and Eva Green - tough acts to follow. But you get to choose this year's Rising Star. Head over to the official BAFTA site to cast your vote, right after you read on to look at each nominee in more detail.
Add a comment
Read more...
<< Start < Prev 181 182 183

184

185 186 187 188 189 190 Next > End >>


Page 184 of 230