Blog
| | | |
| --- | --- | --- |
| Uma to Sleep with R-Patz! | | |
Written by Ivan Radford
Friday, 20 November 2009 16:39
Yes, you read that correctly. She killed Bill, and now she's going to roger Robert. Uma Thurman is all set to star opposite Twilight teen heartthrob Robert Pattinson in Bel Ami. The film, based on Guy de Maupassant's story of the same title, sees journo George Duroy (Pattinson) sleeping with the city's top women in order to get ahead. You can already hear the fangirls screaming.

Uma will play the wife of one of George's friends, who mentors George's career before eventually marrying him. Also vying for some bed-time with Pattinson is Kristin Scott Thomas, who will play one of his mistresses (apparently the clingy one).

Theatre director Declan Donnellan will be making his feature debut with Bel Ami, which has been adapted by Rachel Bennette. Shooting begins in Paris next year. The sex will begin soon after.
Add a comment
| | | |
| --- | --- | --- |
| Hudson Loves Cinema Italiano! | | |
Written by Ivan Radford
Wednesday, 18 November 2009 10:53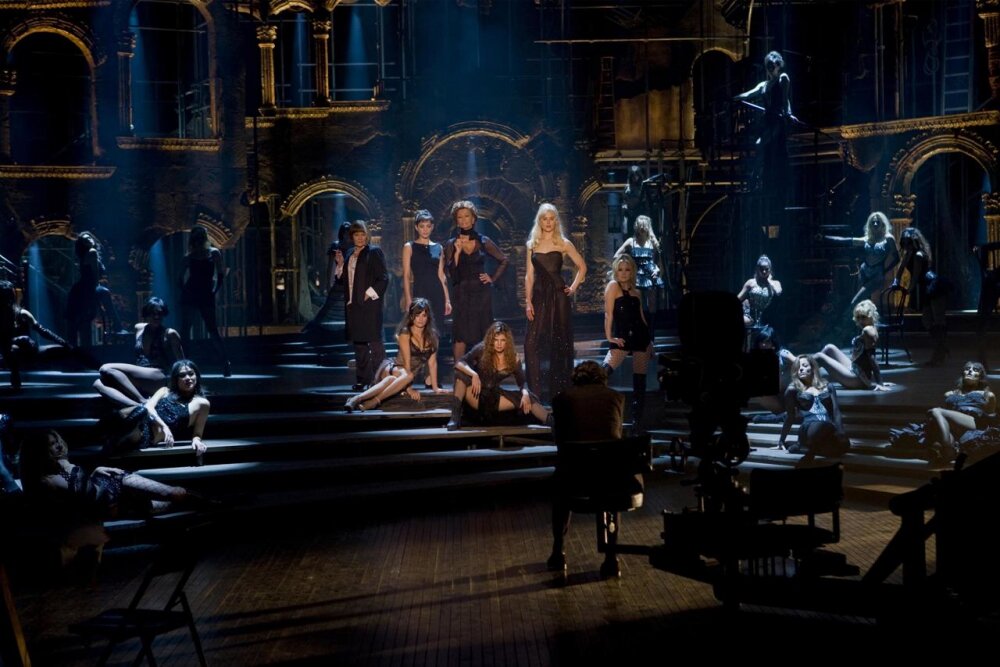 As the Christmas season approaches, the nights close in, the skies darken, and the only chance for glamour is an M&S advert. Not anymore. Now you can get as much glitz as you like with yet another trailer for Rob Marshall's Nine over at Yahoo Movies.

This one features Kate Hudson (a LOT of Kate Hudson, if you catch my drift), as she sings the number Cinema Italiano - a song, surprisingly enough, about her much she loves Italian cinema. Nine, adapted from the broadway show which follows on from Fellini's 8 1/2 (greatest idea ever), sees Daniel Day-Lewis strutting across stage as film director Guido. Troubled by his next project (which still has no script), he's plagued by memories of women throughout his life, from Penelope Cruz and Judi Dench to Marion Cotillard and, erm, Sarah Ferguson. Oh, and Kate Hudson, of course.

Hudson's musical number was added to the film especially for her character, and it's definitely not the strongest of songs, but with a line-up and concept as brilliant as this, I really can't help but be excited. Check out the last trailer (also made of awesome) over here, or read on for the brand spanking new video - and yes, there probably is some spanking in there somewhere.
Add a comment
Read more...
| | | |
| --- | --- | --- |
| Alice in Facebookland, Again | | |
Written by Ivan Radford
Tuesday, 17 November 2009 14:53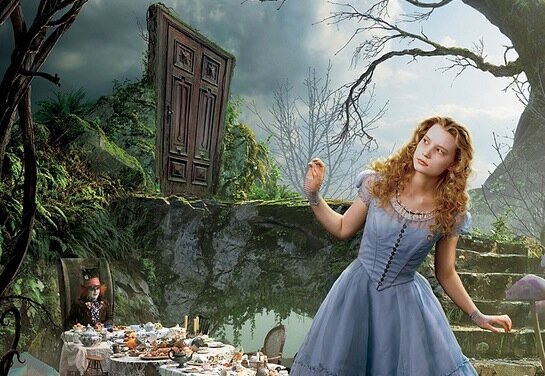 Last week, we brought you news hot off Facebook that there was a new Alice in Wonderland poster - and that there would be two more posted online if 7,500 people "liked" it. Now, after 8,432 people have clicked their support, the official Facebook fan page has released another two posters. And they're looking equally awesome.

The first shows Alice, accompanied by the lovely (and late) White Rabbit, along with the promise of yet more goodies after 9,000 "likes". The second sees the Mad Hatter skipping through 'shrooms as crazy as ever, spied upon by Alan Rickman's withering caterpillar. Excited yet? The Facebook page is over here, and you can check out our trailer page over here, but we all know what you really want to see: read on for the two super-pretty posters.
Add a comment
Read more...
| | | |
| --- | --- | --- |
| Cameron Reveals Avatar's X-Factor | | |
Written by Ivan Radford
Tuesday, 17 November 2009 14:20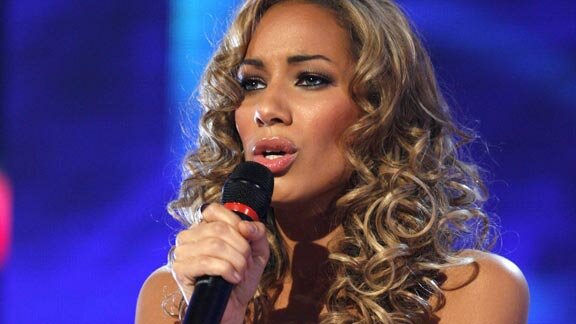 How does a pioneering, visionary director relax after a hard day's work? By watching X-Factor, of course. No surprises, really, given this is the man who shoved Celine Dion down our ears for the whole of 1996 (and most of '97). Yes, the director of Titanic has a thing for female vocals, and James Cameron's indulging himself once more with Avatar's title track. "I See You (Theme from Avatar)" will be sung by none other than Leona Lewis (take that, Jedward - whoever the hell you are).

Out on Monday 14th December, the soundtrack is composed by James Horner (naturally), and will most likely feature 5 hours of music, 24 octaves, and lots of pointless brackets in every song title. My heart may go on. My CD player probably won't.
Add a comment
| | | |
| --- | --- | --- |
| Disney Drowns McG's Leagues | | |
Written by Ivan Radford
Tuesday, 17 November 2009 14:09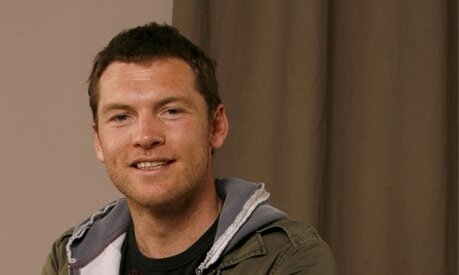 Thanks to Disney, McG's current project has gone the way of its title. His adaptation of Jules Vernes' novel has sunk way past the 20k mark, leaving the helmer without a helm to steer. With no names attached to the role of Captain Nemo, tarted up for family audiences by Bill Marsilli, 20,000 Leagues under the Sea was always on slippery ground, but was still set for a February shoot.

Now, with Dick Cook gone, the project's been anchored firmly to the sea bed, leaving Disney to focus on tentpole blockbusters like Tron Legacy to line their pockets. Oh, and Pirates of the Caribbean: On Stranger Tides, of course. But what of McG? Well, he's always got Terminator 5 - if anyone ever buys the rights for that franchise - and a future feature over at Warner Bros, Dead Spy Running. For now, though, the House of Mouse have truly run McG aground. And from there, it's only a few stages till he reaches "washed up" status. Nice one, Disney.
Add a comment
| | | |
| --- | --- | --- |
| Bassey, Billi and Connery | | |
Written by Ivan Radford
Tuesday, 17 November 2009 13:59
Once more, the two great vocal talents of our time will reunite: Dame Shirley Bassey and Sean Connery will speak alongside each other in the animated tale of Sir Billi. Set in the Scottish Highlands, the feature finds Bassey's booming vocals belting out the title track, Guardian of the Highlands.

The guardian himself will, of course, be voiced by Bassey's erstwhile Bond buddy. Sir Billi is an eccentric veteran with a penchant for skateboards, who holds together his remote Scottish community - as you would expect from anyone played by Sean Connery. But trouble arrives from the outside, and soon Sir Billi must use all his double-O skillz to rescue an endangered beaver. Yes, a beaver.

The film, from Sascha and Tessa Hartmann, also sees the soundtrack adorned by folks such as Alan Cumming, Ruby Wax and Richard Briers. Expect it around 2010.
Add a comment
| | | |
| --- | --- | --- |
| Edward Woodward Dies, 79 | | |
Written by Ivan Radford
Monday, 16 November 2009 12:32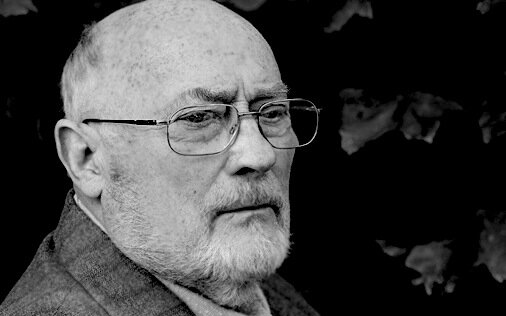 Edward Woodward, star of The Wicker Man, has died at the age of 79. After suffering a series of illnesses, including pneumonia, his agent confirmed that Woodward passed away on Monday.

The actor, famous for playing devout Sergeant Tom Howie in 1973 classic horror The Wicker Man, was also well known for roles in Callan and hit US series The Equalizer. More recently, he appeared in Eastenders, as well as Hot Fuzz.

A versatile talent with four 'd's in his name, Woodward will be sorely missed from both screen and stage. After shooting a feature film (A Congregation of Ghosts) last year in Cornwall, where he lived, he passed away at the Royal Cornwall Hospital, surrounded by his family. He is survived by wife Michele Dotrice (of Some Mothers Do 'Ave 'Em') and four children.
Add a comment
| | | |
| --- | --- | --- |
| Grown Ups Teaser Now Online | | |
Written by Ivan Radford
Monday, 16 November 2009 12:18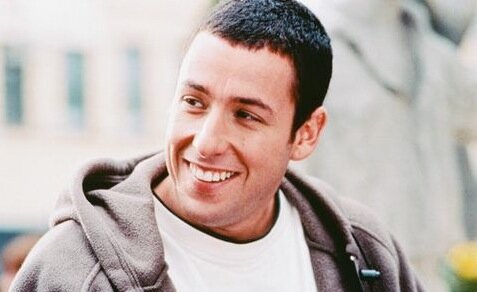 Forget Funny People - that was a blip. Adam Sandler is back on career form with Grown Ups, the latest from his production house, Happy Madison. Chris Rock, David Spade, Rob Schneider and Kevin James are all old friends of Sandler, and they're about to meet for the first time in 30 years! One of them's fat! Another has an older wife! And oh, look the fat man's hit a tree! 

Grown Ups hits cinemas on Friday 16 July, 2010 - a day when I will shoot myself in the face with a carrot. Head over to ComingSoon.net for the trailer, or read on for the full video.
Add a comment
Read more...
<< Start < Prev 141 142 143 144 145 146 147

148

149 150 Next > End >>


Page 148 of 178