Blog
| | | |
| --- | --- | --- |
| Sex and the City 2: Carrie On Sexing | | |
Written by Ivan Radford
Wednesday, 23 December 2009 10:42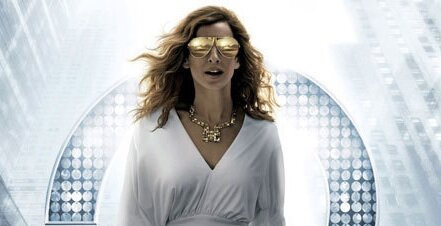 We all knew this day was coming. The day when Carrie and her cosmopolitan crew would rise again to stroll the streets of Manhattan. And now we have a video to prove it. Yes, the trailer for Sex and the City 2 is now online, showcasing Sarah Jessica Parker in full shiny glory (check out those sequins in the title!)

There's not much plot in the trailer - just lots of dresses and handbags. All we know is it's two years later and things have happened in that time period (sadly not a nuclear holocaust or robot overlord takeover - now that would be a new direction for the franchise). But this is hardly the point. The point is that they're back, they're going to the desert for some reason, and they're all wearing shoes.

Cue the screaming hordes of fans storming the cinemas once more. Not that I can comment really; I was one of them. Hopefully this one won't be as long. Head over to the official site for the sparkly new trailer. Or read on for the retina-melting poster.
Add a comment
Read more...
| | | |
| --- | --- | --- |
| Knight and Day: Cruise and Diaz. | | |
Written by Ivan Radford
Wednesday, 23 December 2009 08:53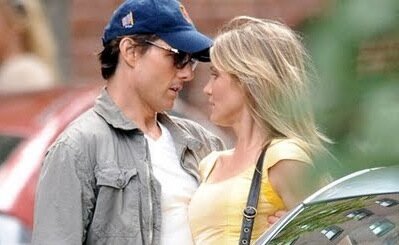 As far as comedies go, you can't get more chaotic than the madcap action of True Lies. But forget Cameron's crazy creation - here comes another Cameron to top it. And she's packing her own Tom Cruise to boot. Yes, Hollywood's two biggest names are reuniting for the first time since Vanilla Sky. The good news being that this looks for more promising.

It's called Knight and Day, with Cruise's secret agent constantly interrupting Cameron Diaz's everyday life. Normally by shooting some people or crashing a plane. It may seem a little cliched or forced, but it's directed by 3:10 to Yuma's James Mangold and with Tom on top twinkly-eyed charismatic form, this may well be something special. Or, at the very least, something very expensive.

Check out E! Online to see the trailer, or read on for the full video here.
Add a comment
Read more...
| | | |
| --- | --- | --- |
| Titans Will Clash. Again. In January. | | |
Written by Ivan Radford
Tuesday, 22 December 2009 11:32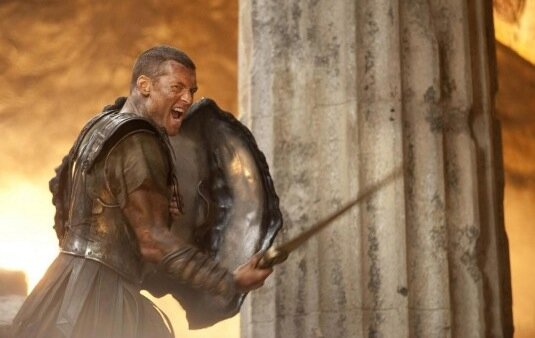 For reshoots, that is. Yes, Louis Leterrier's Clash of the Titans, having wrapped shooting, is now set to start filming all over again next January. That wouldn't normally be a problem, but then it is being released in March.

Chatting to the LA Times at an Avatar event, star Sam Worthington revealed that they would be rebooting production after Warner Bros "cut loose with some money". More Clash for our Titans, then, it seems. Especially given that they're looking at an IMAX release and may even turn it into a 3-D affair (can you spell Kraken?)

It all sounds a bit pressured ("we'll be right up against it", Sam admits) but perhaps it's a necessary thing: after all, Worthington also concedes that there were some "creaky parts that we knew were creaky and that we knew were going to be creaky going into it." So once they're fixed, it will all be gung-ho crash-bang ker-ching, right?

Sam adds: "The studio is also letting us add some gods and scenes." Oh, well that's ok then. I'm completely reassured. Clash of the Titans: now with added Gods.
Add a comment
| | | |
| --- | --- | --- |
| Britanny Murphy Dies, 32 | | |
Written by Ivan Radford
Sunday, 20 December 2009 14:48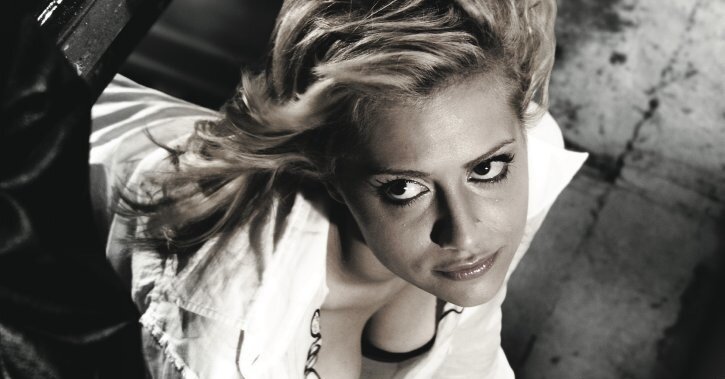 Brittany Murphy has passed away after going into cardiac arrest early this morning. The actress was rushed to hospital, but died before they arrived. She was aged 32.

First introduced to mainstream audiences in 1995's Clueless, Murphy played Tai, one of Alicia Silverstone's chirpy sidekicks. Following acclaim for her role in Girl, Interrupted, alongside a part in Drop Dead Gorgeous, she broke into stardom with her supporting role in Eminem's 8 Mile.

The former girlfriend of Ashton Kutcher, she appeared with him in the comedy Just Married, before starring in Robert Rodriguez's Sin City.

A talented young actress, still on the rise, Murphy's vocals continue to entertain through her work on Futurama, Happy Feet and King of the Hill. Murphy is survived by her husband, Simon Monjack.
Add a comment
| | | |
| --- | --- | --- |
| Wolfman: A Look Inside | | |
Written by Ivan Radford
Friday, 18 December 2009 10:11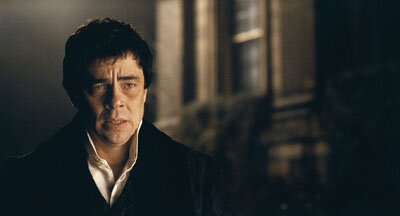 Ok, so we're not talking biology here. But there's not a woman on the planet who wouldn't like to look underneath Benicio Del Toro's clothes. We can't quite do that kind of film here, but how about a look underneath his furry exterior? Does that appeal?

With its moody posters and fairly gruesome trailer, it's clear that Universal's rejig of Wolfman is going to be blood-splattered stuff in the best possible sense. And with Anthony Hopkins on board alongside Benicio and Emily Blunt, it's shaping up to be one hell of a monster movie. But before you start betting on Benicio taking down Edward Cullen (he clearly would tear R Patz to shreds), take a look behind the scenes of Wolfman with this lovely little featurette.

Read on for the full video. And if you're still not convinced, head over to our videos section and re-watch the trailer. It'll give you goosebumps. Because of the wolf stuff, not Benicio's sexy body. Honest.
Add a comment
Read more...
| | | |
| --- | --- | --- |
| Fishburne Will Fight Predators | | |
Written by Ivan Radford
Friday, 18 December 2009 09:59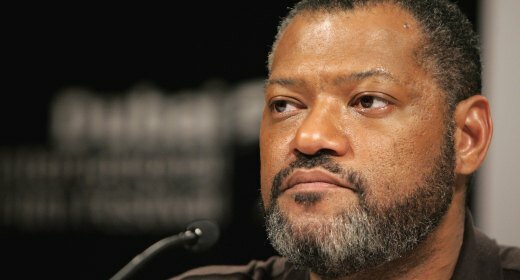 For all you folks who were like "who?" when Nimrod Antal's name came out of the hat, here's one to stick in your pipe: Laurence Fishburne. Yes, Laurence frickin' Fishburne has joined the cast of Antal's Predators - surprising, until you remember that they just completed a project together (Armored).

Robert Rodriguez is still overseeing this as producer, which is a wonderful sign, but with Adrien Brody and Danny Trejo on board, Antal's efforts are quite clear on one thing: this is going to be seriously bad ass. After all, once that band of people land on Planet Predator, only to discover nasty crap going on, all hell and dreadlocks will no doubt break loose. After all, this is Laurence Fishburne we're talking about. Morpheus. Versus. Predator. Now that's how you restart a franchise.
Add a comment
| | | |
| --- | --- | --- |
| Singer and Writer are First Class | | |
Written by Ivan Radford
Friday, 18 December 2009 09:42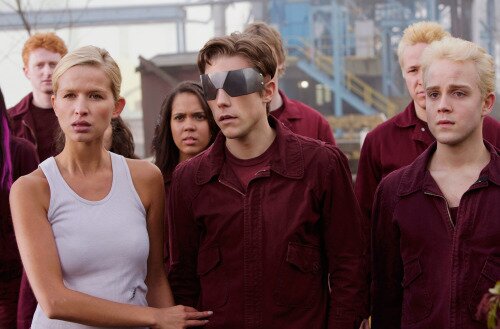 Yes, X-Men: First Class is going ahead and yes, Bryan Singer is back to direct (thank you MySpace), but now they have a new writer. What about Josh Schwartz, Mr OC and the man who was once offered the helm himself? Well, it looks like they don't want him anymore. Instead, The Hollywood Reporter has revealed that Jamie Moss is our scribe, and he looks to be restarting First Class from the ground up.

The writer of Street Kings (that Keanu Reeves cop thriller), Moss will hopefully better that with his adaptation of Jeff Parker's comic books. Focussing on the young days of Cyclops, Jean Grey (etc) when they were at Xavier's School for the Gifted, First Class won't feature Wolverine at all. But though it may be lacking in the claw department, let's not forget that Bryan Singer (Bryan Singer!) is back on board. So all is not lost. Unless they do that stupid CGI Patrick Stewart thing again.
Add a comment
| | | |
| --- | --- | --- |
| Avatar - New Clips Online | | |
Written by Ivan Radford
Thursday, 17 December 2009 15:10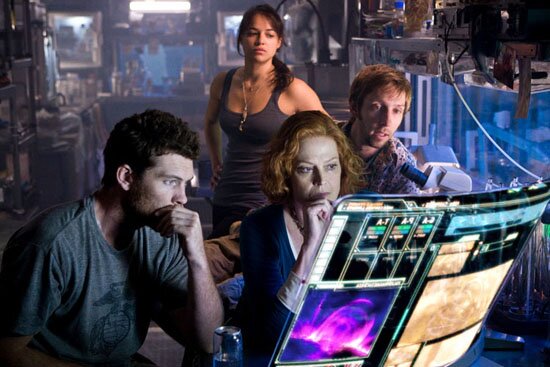 It's out today (and we frickin' loved it by the way), but in case you still need a Cameron fix before you catch Avatar yourself, here's some fresh new clips to whet your appetite. It's not in 3-D and i-Flicks is far from an IMAX screen, but there's something clearly wrong with you if you don't enjoy any of this at all. Still, Sigourney Weaver in full scientist mode may not be your cup of tea. In which case head over to our videos section for the trailer itself and a lovely eyeball-hugging trip round Pandora.

But if inter-planetary tourism ain't your style, read on for the full clips. One of them has blue people in it. Happy Avatar Day everyone.
Add a comment
Read more...
<< Start < Prev 141 142

143

144 145 146 147 148 149 150 Next > End >>


Page 143 of 177