Blog
| | | |
| --- | --- | --- |
| Arrested Devlopment Movie Will Shoot This Year | | |
Written by Ivan Radford
Monday, 11 January 2010 13:44
The Arrested Development Movie will start shooting this year, confirmed Will Arnett at a press junket for When In Rome. The Arrested Development Movie blog announced his comments today. Arnett spoke to ComingSoon.net about the film, which has long been mooted for production since the series was cancelled in 2006. 

When asked about its current state, he replied that the script was still forthcoming but that it would get made by the end of the year. The cast have all signed on for the project, which is finally taking concrete shape. Arnett added, jokingly: "We're hoping once Jason Bateman gets out of rehab, I think that we're going to start shooting."

Arnett's career post-Arrested Development has seen him expand from failed magician brother Gob into other roles, including one in upcoming comic book adaptation Jonah Hex. But while it's great to see him doing other things, the news that it's only a few short months until he resumes his Bluth persona gets me extremely excited.

In fact, I think I just blue myself. 
Add a comment
| | | |
| --- | --- | --- |
| Townsend Drops Out of Thor | | |
Written by Ivan Radford
Monday, 11 January 2010 11:08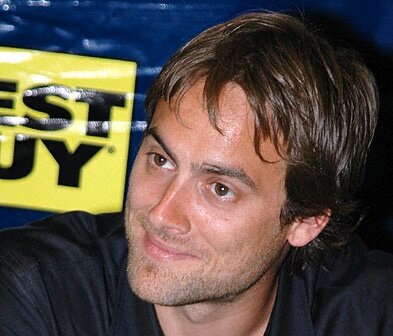 Thor starts shooting today. Stuart Townsend doesn't. The actor has dropped out of the film due to "creative differences". Townsend, who was set play Fandral, one of the Warriors Three, will be replaced by Joshua Dallas (who appeared in The Descent Part 2).

Kenneth Branagh's epic, which stars Chris Hemsworth, Ray Stevenson and Tadanobu Asano, suffers a similar fate to that of Lord of the Rings - Townsend also departed that production at the last minute, only to be replaced by Viggo Mortensen.

Whether Dalllas will live up to that record is anyone's guess, but it sure is true that every role in the industry could be improved by replacing everyone with Viggo Mortensen. Give it a few weeks and maybe Branagh will agree.
Add a comment
| | | |
| --- | --- | --- |
| Directors Guild Nominations Announced | | |
Written by Ivan Radford
Friday, 08 January 2010 12:31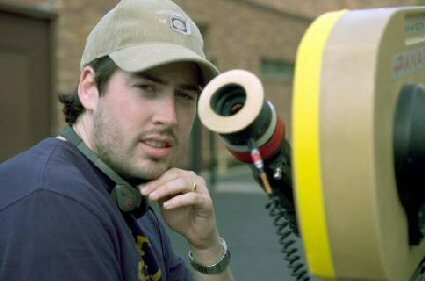 In another batch of nominations, the Directors Guild of America have announced their contenders for 2009, including Jason Reitman for Up in the Air. The director announced his nomination on Twitter (he's well worth a follow) yesterday.

He faces stiff competition from other usual suspects, including Quentin Tarantino, Kathryn Bigelow and James Cameron. While Tarantino's average, but apparently award-friendly, movie is a mild surprise in all of this year's nominations, the real big addition is that of Lee Daniels, director of Precious. He's the first African-American to be nominated by the DGA for a feature film.

The awards are handed out on Saturday 30th January. And while James Cameron seems like a worthy candidate, what with his sterling box office boost for the industry this year, the direction in the film doesn't really compare to The Hurt Locker. Tarantino and Daniels are nice nominees to have, but Bigelow's hard-hitting and unique war movie is the one to beat. And yet, while artistically that is true, I personally can't help but cheer for Jason Reitman.

The helmer of the wonderful Up in the Air had this to tweet: "This morning's honor will stay with me for a long time. Thank you to the ADs, UPMs, and directors that make me so proud to be a member." Daddy Ivan will be so proud. And rightly so.
Add a comment
| | | |
| --- | --- | --- |
| Thor Steals Spidey's Sequel Spot | | |
Written by Ivan Radford
Friday, 08 January 2010 12:16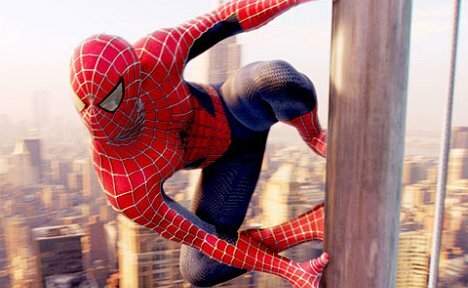 Friday 6th May 2011 meant Spider-Man 4 to many fans and investors. But with production officially delayed, Paramount and Marvel have taken the chance to push their Thor release date forward to then, taking the day once owned by Spidey. Although Sony haven't officially put back the release date, other studios are jumping all over the chance to get ahead in the summer stakes.

With Thor's previous date now empty, Disney have parked Pirates 4 into the gap on Friday 20th May. Summer 2011 then continues with The Hangover 2 (28th May), Green Lantern (17th June) and Transformers, Potter and Captain America all turning up July. So if Spider-Man does continue as planned, it'll be a squeeze for Sony to fit it in. Paramount have said they'll give the date back if it does happen, so one of them will have to find a new spot somewhere.

Amidst all the rescheduling for next year's sequel-fest, it's clear that there's a very important lesson to take away from all this: next time Sam Raimi wants John Malkovich in his film - a flying John Malkovich, nonetheless - don't disagree with him. Just give him the damn money.
Add a comment
| | | |
| --- | --- | --- |
| G.I. Joe: The Rise of Zombies | | |
Written by Ivan Radford
Friday, 08 January 2010 12:02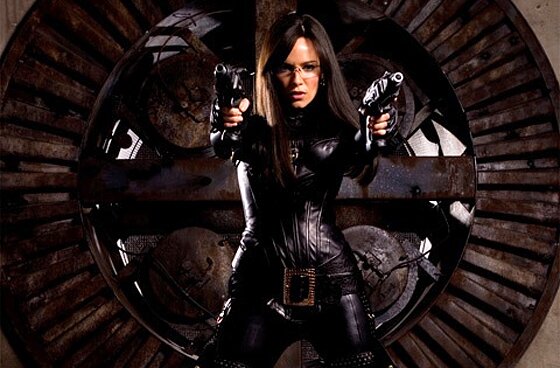 "The machine is McCullens! He's Scottish! Maybe it only responds to Gaelic!" No-one ever praised G.I. Joe: The Rise of Cobra for its dialogue. And rightly so - it was a pile of shite. But while the general public recover from Christopher Eccleston's sell-out turn, Paramount were busy counting their millions, remembering their evil plan: to make a franchise based on a plastic toy.

And so the inevitable sequel comes about. But while you may cower in fear, there's a tiny fragment of hope to cling to: Rhett Rheese and Paul Wernick, the writers of Zombieland, have been signed up to script it. The duo, already doing Deadpool as well as a Zombieland 2, are clocking up the geek points with this project.

Will they get their own brand of fun and humour through the production mill? Probably not. But there's still hope. Then again, hope didn't help much with the first one - that was scripted by Stuart Beattie. He was the guy who wrote Collateral.
Add a comment
| | | |
| --- | --- | --- |
| Avatar - Second Highest Grossing Movie of All Time | | |
Written by Ivan Radford
Friday, 08 January 2010 11:54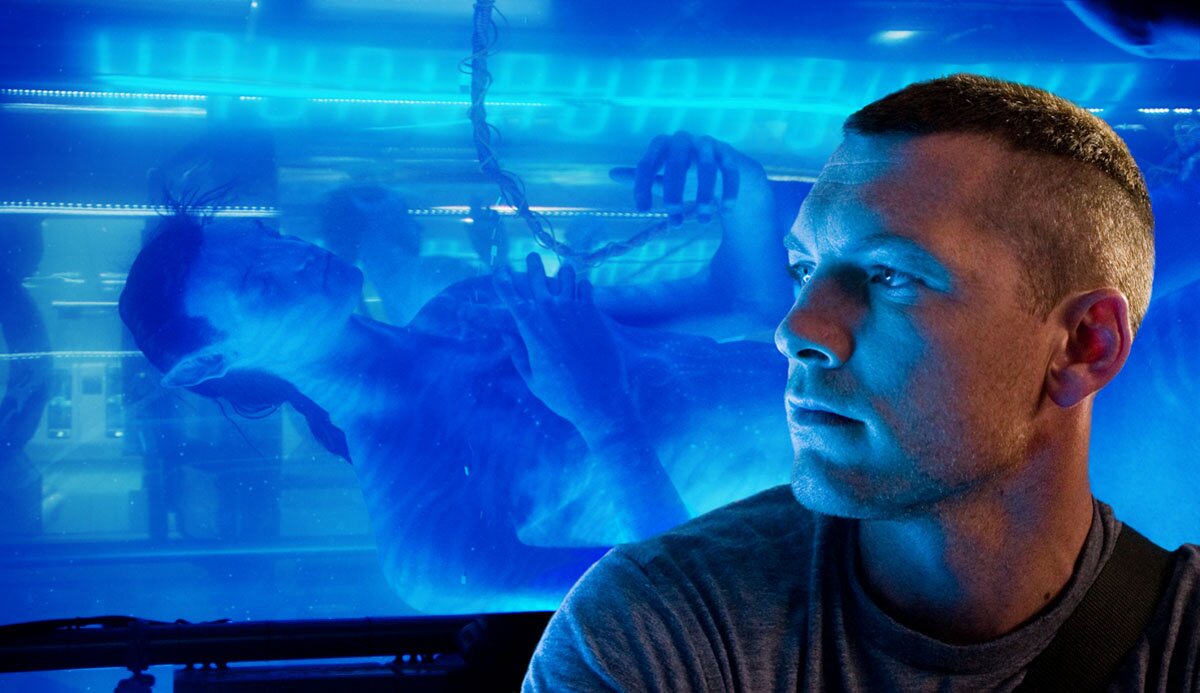 Well, that didn't take very long. Only yesterday was it in third place having hopped the total gross of Pirates of the Caribbean 3. Now, after making those crucial few more millions, Avatar has taken second place in the box office from Return of the King. Sorry, Peter. Cameron means business now.

With $1.14 billion taken across the globe, James Cameron's 3-D blue-fest has topped the $1.1 billion Peter Jackson clocked up with the final part of his fantasy trilogy. But even Lord of the Rings couldn't prevent this from happening. And with competition from the likes of, erm, It's Complicated, and The Road, Avatar isn't going anyway but up.

It looks like a long way to $1.842 billion, but honestly? I think it's pretty much inevitable now. Even if James himself has to pay for his entire extended family to see it another 5 times each - let's face it, he could afford the 3-D ticket price.
Add a comment
| | | |
| --- | --- | --- |
| Legion Clip Online - Paul Bettany Kicks Archangel Arse | | |
Written by Ivan Radford
Thursday, 07 January 2010 14:14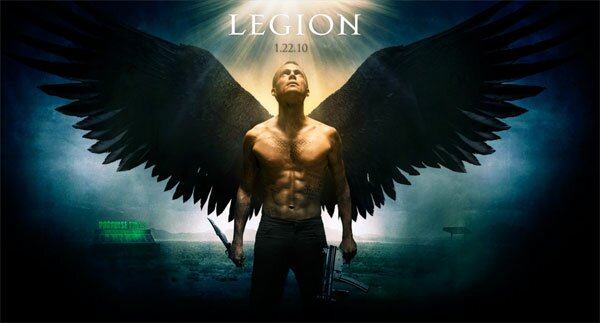 Remember Legion? The archangel arse kicking actioner from Scott Smith? The one where Paul Bettany chops his wings off and jumps down to Earth to protect the Second Coming from the wrath of Heaven? How could we forget it? Well, just in case you have, there's a brand new clip online for your retinas to feast on. And it's pretty damn awesome.

Archangel Michael (Bettany), now sans halo, is seen here in a dust up with Archangel Gabriel (Kevin Durand). You can tell from the brutality of the battle that God means business when he sends his forces to wipe out humanity. Don't believe me? Look at Gabriel's air-slicing wings. That knocks the socks off Alan Rickman's feathers in Dogma.

Head over to Yahoo Movies for the exclusive thing, or read on for the video below.
Add a comment
Read more...
| | | |
| --- | --- | --- |
| Avatar Earns Box Office Record | | |
Written by Ivan Radford
Thursday, 07 January 2010 13:52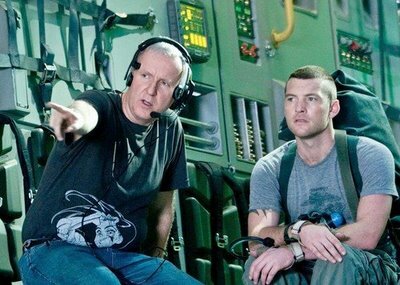 $1.098 billion. That's what Avatar's earned so far. In just 19 days, James Cameron's 3-D epic has leapfrogged Pirates of the Caribbean: Dead Man's Chest into 3rd place for all-time box office takings. Disney's sequel got $1.066 billion over 150 odd days, so it's pretty good going for the shiny blue ewoks.

Next on the ladder is Return of the King, whose colossal $1.191 billion seems less towering against the power of the Na'vi. Then it's the inevitable climb towards Titanic's epic record of $.1842 billion. Even that is guaranteed to follow over the coming weeks. After all, it's only been 19 days. I'll just say that again: 19 days.

Avatar has grossed $367.5 million in the US, with $731.2m worldwide. And so big Cameron takes on ickle Cameron in a race to the top of the money tree. With 3-D pricing on the older Cameron's side, this could well get ugly...
Add a comment
<< Start < Prev

141

142 143 144 145 146 147 148 149 150 Next > End >>


Page 141 of 177